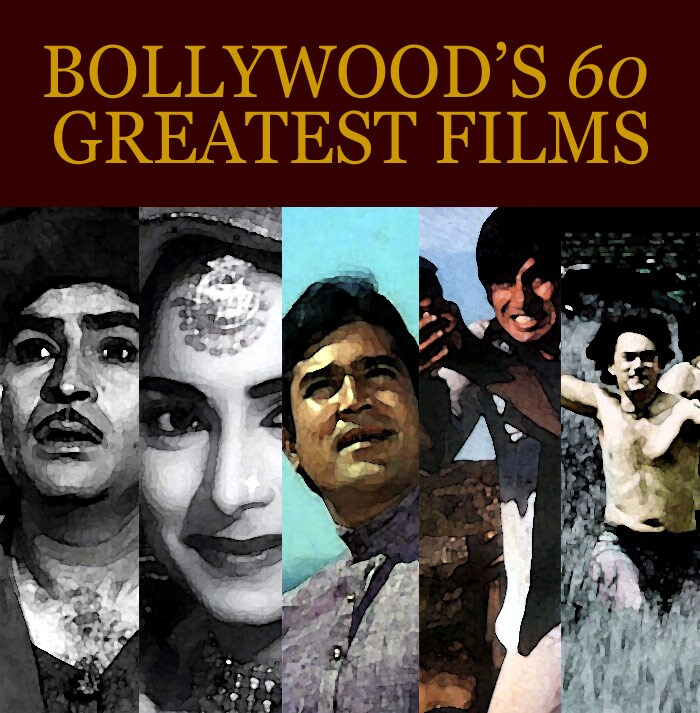 It's been 60 years since India became a Republic. In these six decades Bollywood has produced some remarkable films that have made us laugh, shed tears and rub our eyes in disbelief. Here's a look at 60 of the amazing films that are Bollywood's gift to the nation.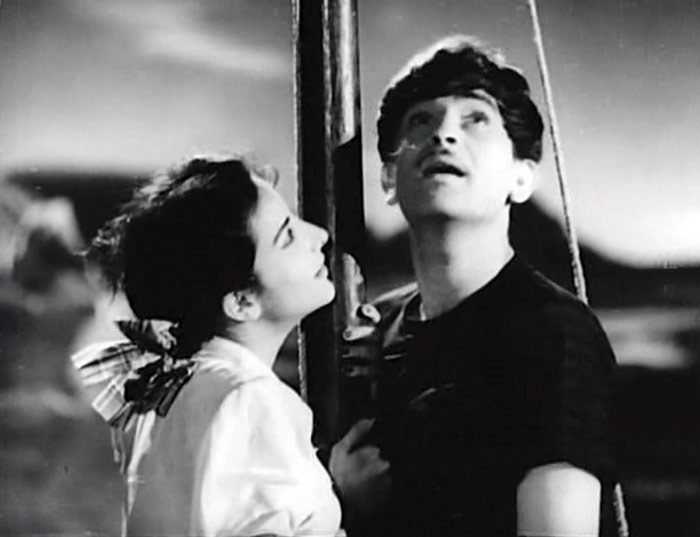 Awaara (1951): Director: Raj Kapoor
Cast: Prithviraj Kapoor, Nargis, Raj Kapoor, Leela Chitnis, K.N.Singh, Shashi Kapoor
About the Film: Awaara was directed and produced by Raj Kapoor who also has the leading role. The film centers on the intertwining lives of poor Raj (Raj Kapoor) and privileged Rita (Nargis). In the film, Kapoor's poor, innocent 'little tramp' character references Charlie Chaplin and was further developed in other Kapoor films such as Jagte Raho and Shri 420. The film is a collaboration of the famous team of director/producer Kapoor and writer Khwaja Ahmad Abbas, with music composed by the team of Shankar Jaikishan. The song 'Awara Hoon', sung by Mukesh with lyrics by Shailendra, became hugely popular across the Indian subcontinent, as well as in Russia, Romania, Turkey and China. The film was nominated for the Grand Prize at the Cannes Film Festival in 1953. (Wikipedia)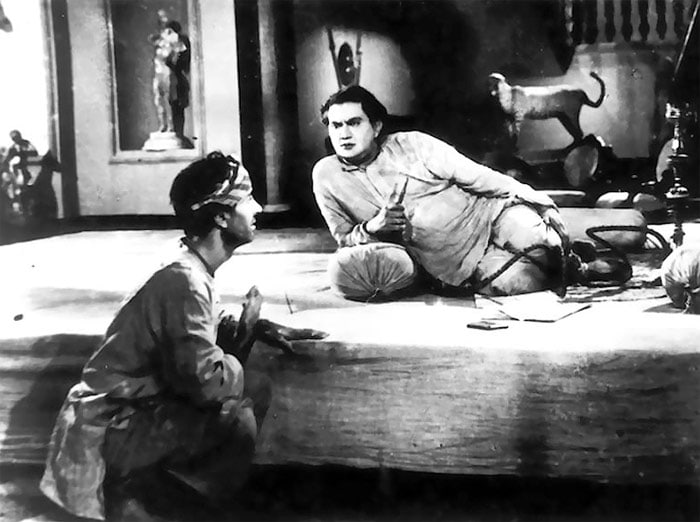 Do Bigha Zamin (1953): Director: Bimal Roy
Cast: Balraj Sahni, Nirupa Roy, Ratan Kumar, Jagdeep, Murad
About the Film: The film is known for its socialist theme, and is an important film in the early parallel cinema of India and is rightly considered a trend setter. Like most of movies by Bimal Roy, art and commercial cinema are merged to create a movie that is still looked upon as a benchmark and paved way for future cinema makers in the Indian neo-realist movement and the Indian New Wave, which began in the 1950s. Di Bigha Zameen was the first film to win the Filmfare Best Movie Award and the first Indian film to win the International Prize at the Cannes Film Festival. (Wikipedia)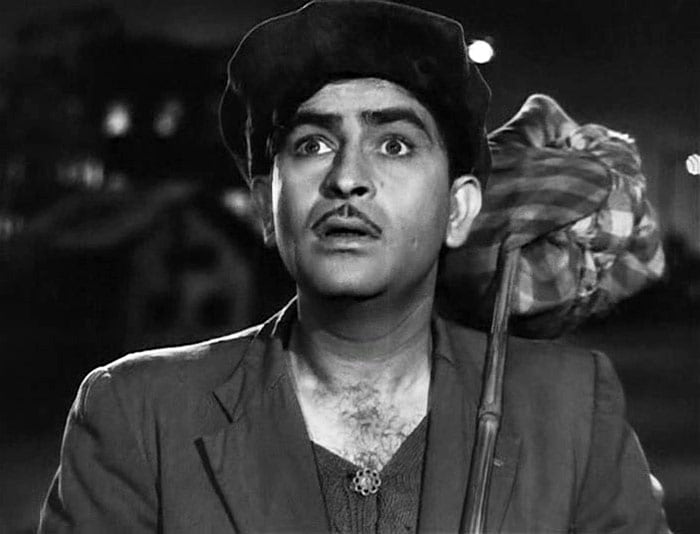 Shree 420 (1955): Director: Raj Kapoor
Cast: Raj Kapoor, Nargis, Nadira
About the Film: The film centers on Raj, a poor, but educated orphan who comes to Bombay with dreams of success. Kapoor's character is heavily influenced by Charlie Chaplin's 'little tramp', much like Kapoor's character in his 1951 Awaara. The film is a collaboration between director/producer Kapoor and writer Khwaja Ahmad Abbas, with music composed by the team of Shankar Jaikishan. The song 'Mera Joota Hai Japani', became hugely popular and a patriotic symbol of the newly independent India.(Wikipedia)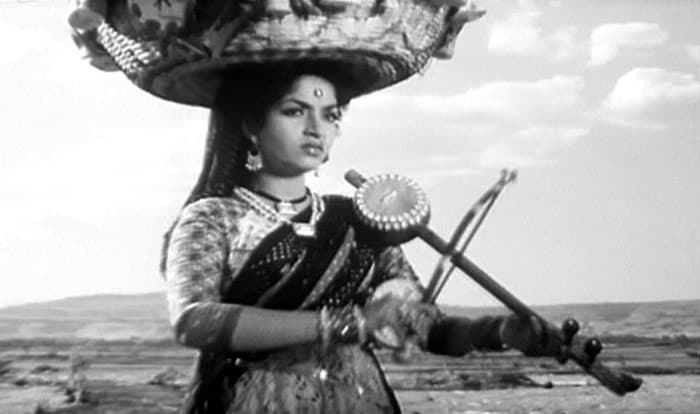 Do Ankhen Barah Haath (1957): Director: V. Shantaram
Cast: V. Shantaram, Sandhya
About the Film: It is considered one of the classics of Hindi cinema and is based on morals of Gandhian philosophy. It won a Silver Bear at the 8th Berlin International Film Festival and it was the first Indian film to win a Golden Globe Award. The film is also remembered for its theme song, 'Aye maalik tere bande hum', sung by Lata Mangeshkar and written by Bharat Vyas. The film was inspired by the story of an 'open-prison' experiment in the princely state of Oundh near Pune, which was recounted by screenwriter G. D. Madgulkar to V. Shantaram. During the filming V. Shantaram battled with a bull and he hurt his one eye during the stunt, though luckily his eyesight survived. The film was later remade into the Telugu color film Maa Daivam (1976) starring NTR and Jayachitra. The Hollywood film The Dirty Dozen (1967) also appears to have been inspired by this film.(Wikipedia)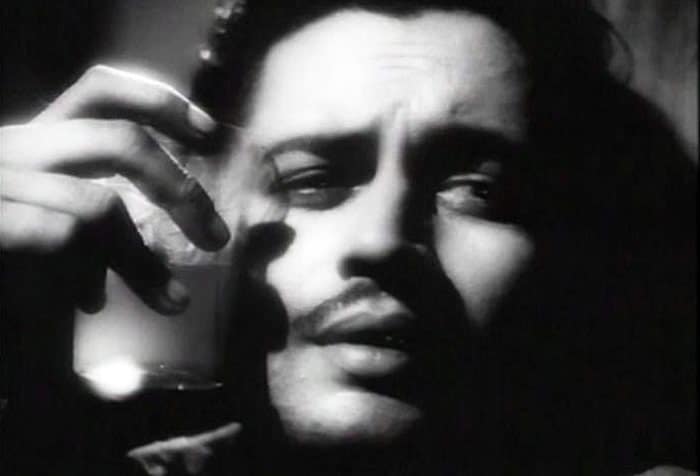 Pyaasa (1957): Director: Guru Dutt
Cast: Guru Dutt, Mala Sinha, Waheeda Rehman, Johnny Walker, Rehman
About the Film: The film tells the story of struggling poet, Vijay (Guru Dutt), trying to make his works known in post-independence India. Gulabo (Waheeda Rehman in her first major leading role in Hindi cinema), a prostitute with a heart of gold, eventually helps him get his poems published. The music was composed by S.D. Burman. With the commercial success of thrillers like Baazi, Jaal, Aar Paar and C.I.D. as well as comedies like Mr. & Mrs. '55, Guru Dutt and his studio were financially secure and established. From 1957, he could now make movies he really wanted to make, including Pyaasa. In 2005, Pyaasa was rated as one of the 100 best films of all time by Time Magazine, which called it "the soulfully romantic of the lot."(Wikipedia)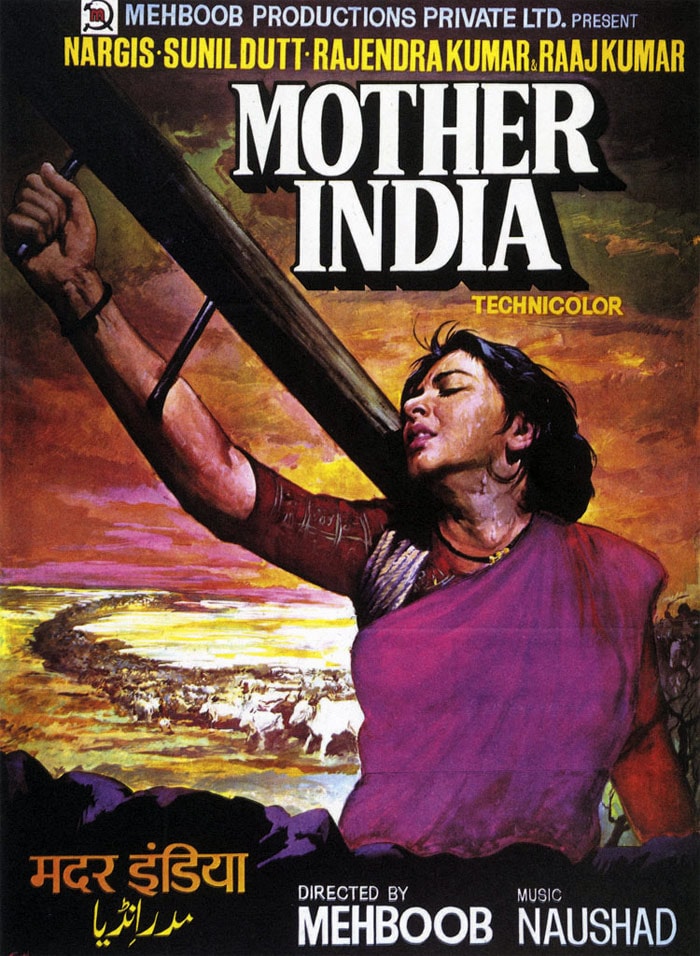 Mother India (1957): Director: Mehboob Khan
Cast: Nargis, Sunil Dutt, Rajendra Kumar, Raaj Kumar
About the Film: The film is a remake of Mehboob Khan's earlier film Aurat (1940). The film was fifth Indo-Russian co-production, and was preceded by Pardesi (1957), also starring Nargis Dutt. The film was India's first submission for the Academy Award for Best Foreign Language Film in 1958, and was chosen as one of the five nominations for the category. The film came close to winning the award, but eventually lost to Frederico Fellini's Nights of Cabiria by a single vote.(Wikipedia)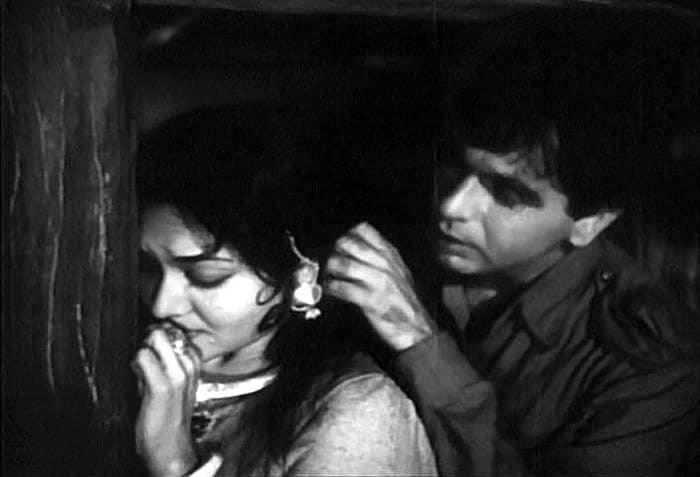 Madhumati (1958): Director: Bimal Roy
Cast: Dilip Kumar, Vyjayanthimala, Johnny Walker
About the Film: It was one of the earliest films to deal with reincarnation and had a gothic noir feel to it. The first and only collaboration between Bimal Roy and Ritwik Ghatak, it was one of their most commercially successful and influential films. (Wikipedia)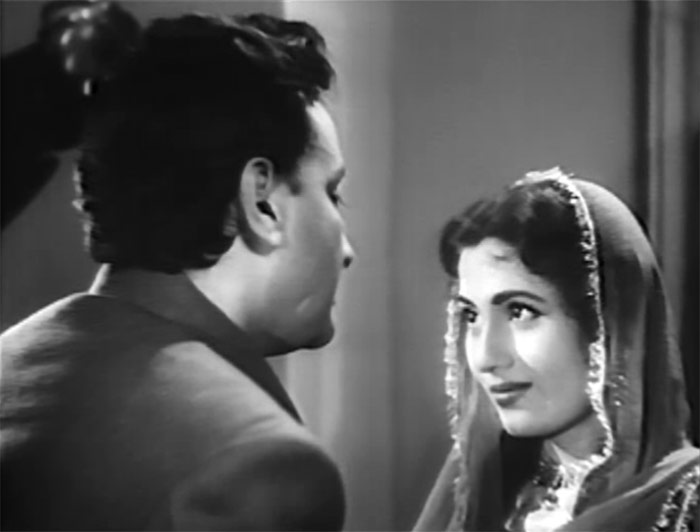 Chalti Ka Naam Gaadi (1958): Director: Satyen Bose
Cast: Kishore Kumar, Madhubala, Ashok Kumar, Anoop Kumar
About the Film: Kishore Kumar sang many of the songs in this delightful comedy that was apparently influenced by Marx Brothers Movies, along with Asha Bhosle. The music was composed by SD Burman and lyrics were written by Majrooh Sultanpuri. The success of the movie led the Ganguli brothers to act in another comedy titled Badhti Ka Naam Daadi to rhyme with the name of this movie.(Wikipedia)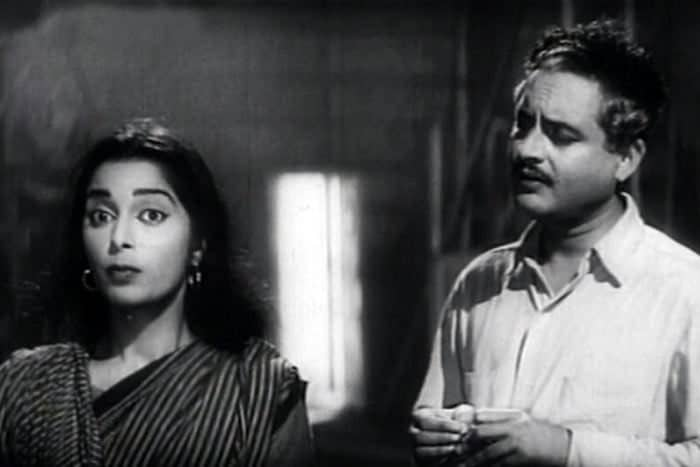 Kaagaz Ke Phool (1959): Director: Guru Dutt
Cast: Waheeda Rehman, Guru Dutt, Baby Naaz, Mahmood, Johnny Walker
About the Film: The film was a box office disaster in its time but was later resurrected as a world cinema cult classic in the 1980s. The film's music was composed by S. D. Burman and the notable lyrics were written by Kaifi Azmi, giving hits like 'Waqt ne Kiya Kya Haseen Situm', sung by Geeta Dutt. In the 2002 Sight & Sound critics' and directors' poll, Kaagaz Ke Phool was ranked at #160 among the greatest films of all time.(Wikipedia)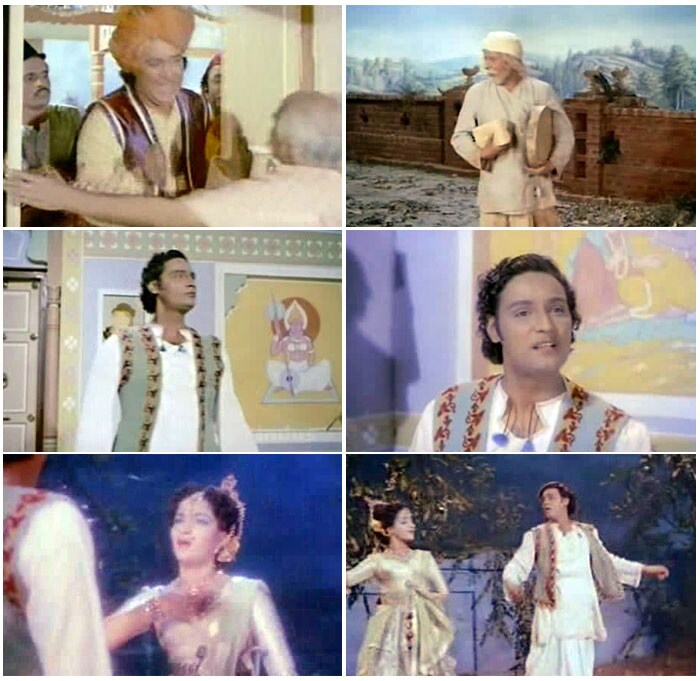 Navrang (1959): Director: V. Shantaram
Cast: Mahipal, Sandhya, Ulhas, Keshavrao Date, Agha
About the Film: Coming after the hugely successful and critically acclaimed socially relevant films like Jhanak Jhanak Payal Baje and Do Aankhen Barah Haat, V. Shantaram's ambitious Navrang, which was generally panned by the critics, turned out to be a golden jubilee hit. Many described it as a feast of colours, many others a riot of the proverbial nine rasas. (Suresh Kohli/The Hindu)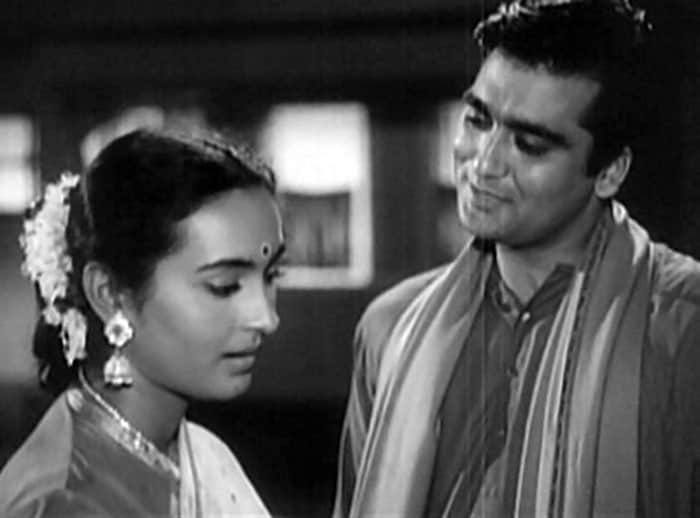 Sujata (1959): Director: V. Shantaram
Cast: Mahipal, Sandhya, Ulhas, Keshavrao Date, Agha
About the Film: The movie revolves around the caste system that is prevelant in India even to this day. It also raises interesting questions regarding family ties and how deep they can be. It was entered into the 1960 Cannes Film Festival. (IMDb)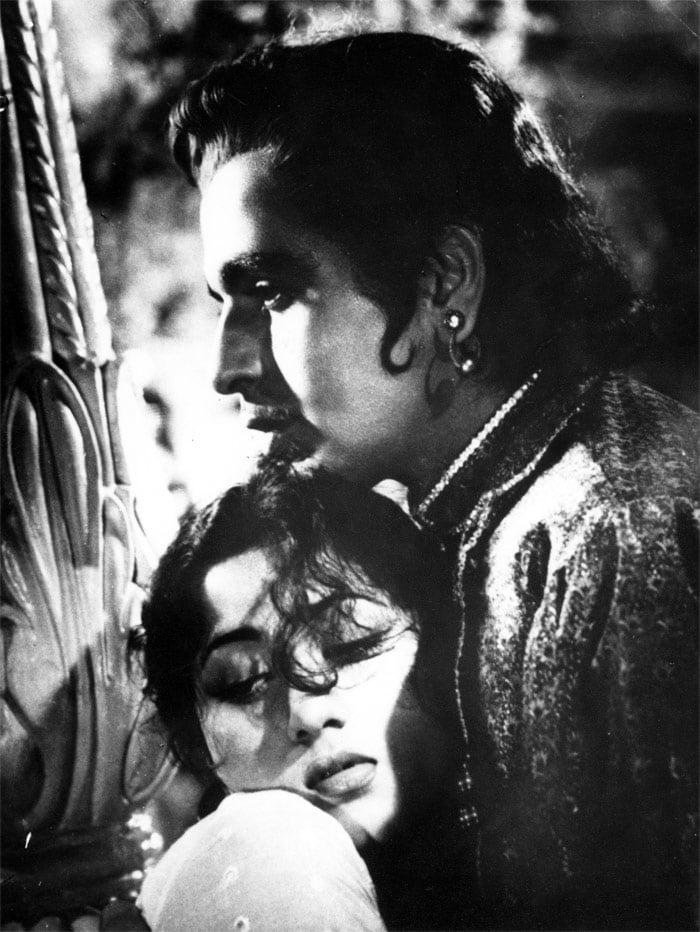 Mughal-E-Azam (1960): Director: K. Asif
Cast: Prithviraj Kapoor, Dilip Kumar, Madhubala, Durga Khote
About the Film: With its lavish production, K. Asif's magnum opus took nine years and Rs 10.5 million to finish. The film broke box office records in India when released and held the record for the highest grossing film ever until the 1975 film Sholay broke its record. In 2004, a full-colour version created by Rajeev Dwivedi and Sankranti Creations was released theatrically marking another success for the film. This is one of the biggest and arguably the biggest box office hit movie in Indian cinema. Adjusted for inflation, the movie's net revenue would put it on top of all Bollywood movies released until March 31, 2009. This was one of only two films K. Asif completed. When he died in 1971, he left behind two unfinished films, Sasta Khoon Mahenga Paani and Love and God, the latter released by K. C. Bokadia in 1986.(Wikipedia)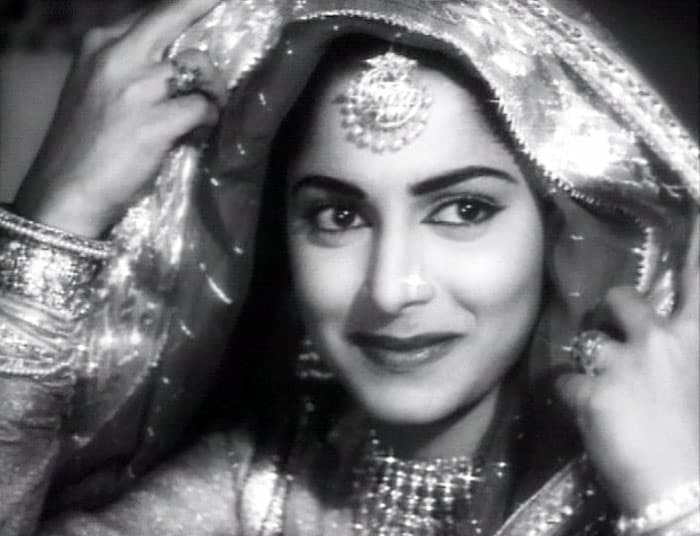 Chaudhvin Ka Chand (1960): Director: Mohammed Sadiq
Cast: Waheeda Rehman, Guru Dutt, Rehman, Minoo Mumtaz, Johnny Walker, Mumtaz Begum
About the Film: After a disastrous box-office performance of Kaagaz Ke Phool, this was a highly commercially successful and comeback movie for Guru Dutt. The movie saved Guru Dutt's home production studio from ruins. According the interview by V.K. Murthy the movie made profits of then what a 100 movies were to have made. Everyone was sure of the movie's success, however not to the levels the movie actually grossed. Though not directed by Guru Dutt, the movie has an unmistakable stamp of the maestro! Some of the songs have been immortalised by beautiful lyrics, music and cinematography and are as popular today as they were in the days this movie was released. (Wikipedia)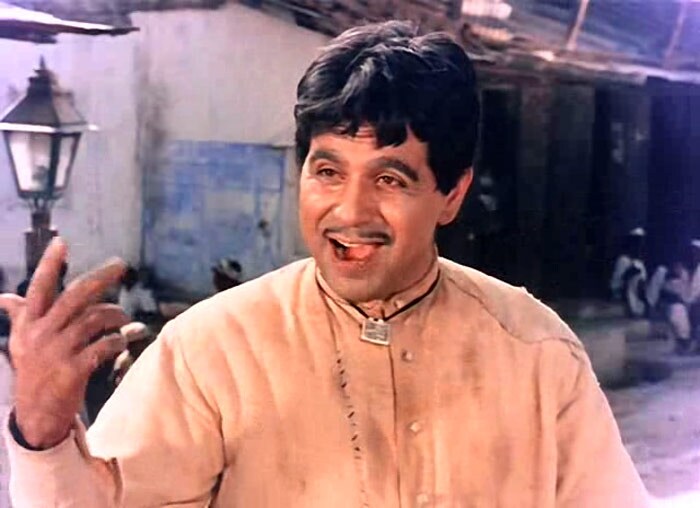 Gunga Jumna (1961): Director: Nitin Bose
Cast: Dilip Kumar, Vyjayanthimala, Nasir Khan
About the Film: The film stars real life brothers Dilip Kumar and Nasir Khan as two brothers on opposing sides of the law. The music of this film is by Naushad and the lyrics by Shakeel Badayuni. The film also stars Vyjayantimala and Helen. Ganga Jamuna remains as an all-time blockbuster movie in Indian Cinema. This dacoit drama fetched Vyjayantimala a Filmfare Award for Best Actress, and deservedly so because she overcame her South Indian background to do ample justice to the film's Bhojpuri setting. Dilip Kumar however lost the Best Actor award to Raj Kapoor. (Wikipedia)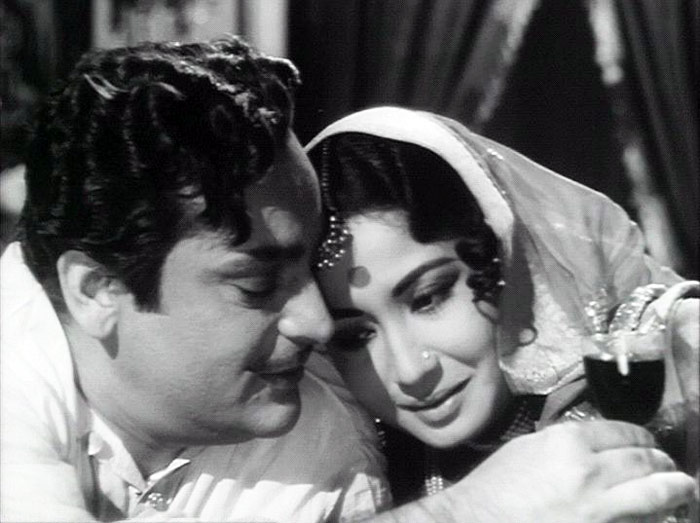 Sahib Bibi Aur Ghulam (1962): Director: Abrar Alvi
Cast: Meena Kumari, Guru Dutt, Waheeda Rehman, Rehman
About the Film: The film is based on the Bengali book Shaheb Bibi Golam by Bimal Mitra, and is a look into the tragic fall of the haveli-dom in Bengal during the British-Raj. The film was a major critical and commercial success, with critics attributing it to Meena Kumari's performance as Chhoti Bahu, which is regarded as one of the best performances of Hindi Cinema. It won four Filmfare Awards, including Best Movie award, was nominated for the Golden Bear at the Berlin International Film Festival, and was chosen as India's official entry to the Oscars. (Wikipedia)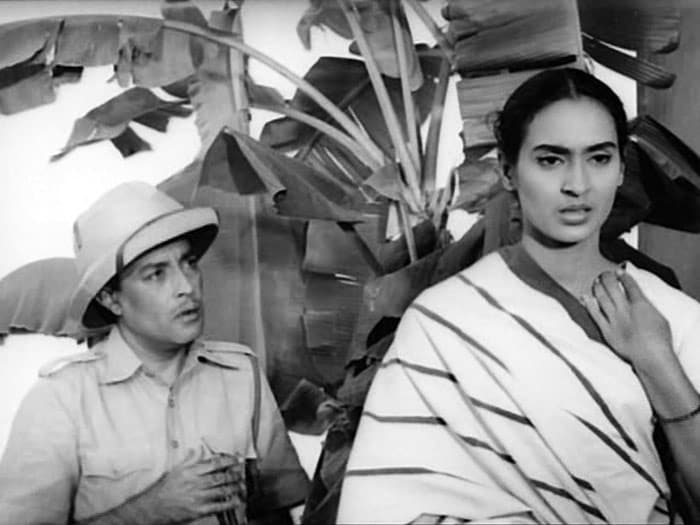 Bandini (1963): Director: Bimal Roy
Cast: Nutan, Ashok Kumar, Dharmendra
About the Film: Bandini stars Nutan giving one of her career's finest performances, along with Ashok Kumar and Dharmendra as leads, and explores the human conflicts of love and hate intertwined in the mind of Kalyani (Nutan). The movie tells the story of Kalyani, the all suffering, selfless, sacrificing, and strong yet weak Indian woman. She must make a choice between two very different men, Devendra (Dharmendra), the loving prison doctor, and Bikash (Ashok Kumar), a man from her past. The story is based on a book by Jarasandha, a former jail superintendent who wrote fictional versions of his experiences in, Louha-Kapat (1953), Tamasha (1958) and Nyaydanda (1961). It is specially known for some of its memorable songs that are still popular. Bandini was the tenth highest grosser of the year and was declared a 'Semi Hit' at the Indian Box Office, though it received not just critical acclaim but also swept that year's Filmfare Awards, winning six awards in all including the top awards of Best Film and Best Director, as well as Best Actress, and is still considered a landmark movie of the 60s, especially being last major outing of film director Bimal Roy, a master of realism.(Wikipedia)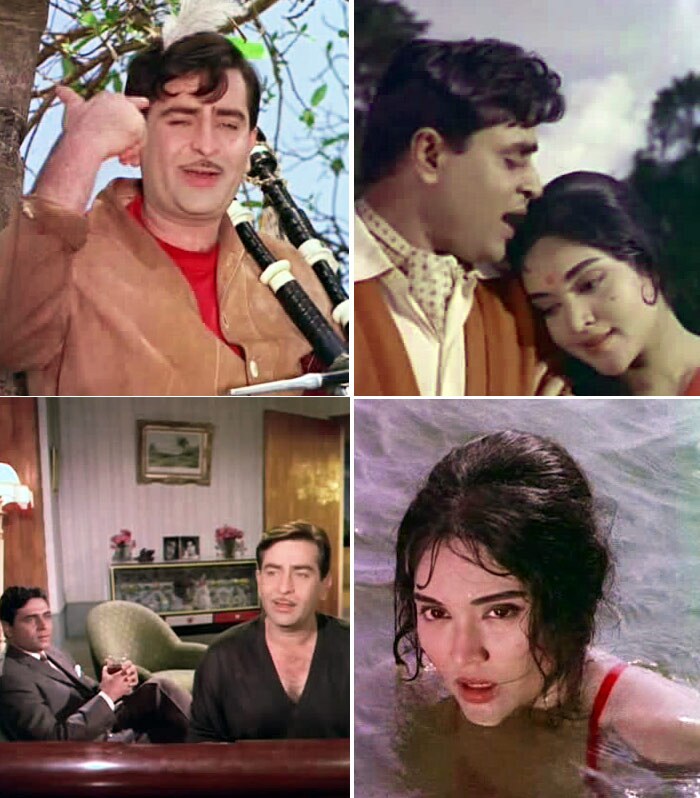 Sangam (1964): Director: Raj Kapoor
Cast: Raj Kapoor, Vyjayantimala, Rajendra Kumar
About the Film: Sangam was producer Raj Kapoor's first color film, distinguished by its technicolor and epic length (even by Bollywood standards). It became a smash hit in India and is considered a classic today. One of the features of the film that became widely used later on in Bollywood is the use of foreign locales for on-location shooting, such as Venice, Paris, and Switzerland for the film's honeymoon sequence. This started the Bollywood trend of shooting songs sequences abroad (primarily in Switzerland), against the background of "exotic" landscapes. Director Dasari Narayana Rao remade the film in Telugu and Kannada languages as Swapna.(Wikipedia)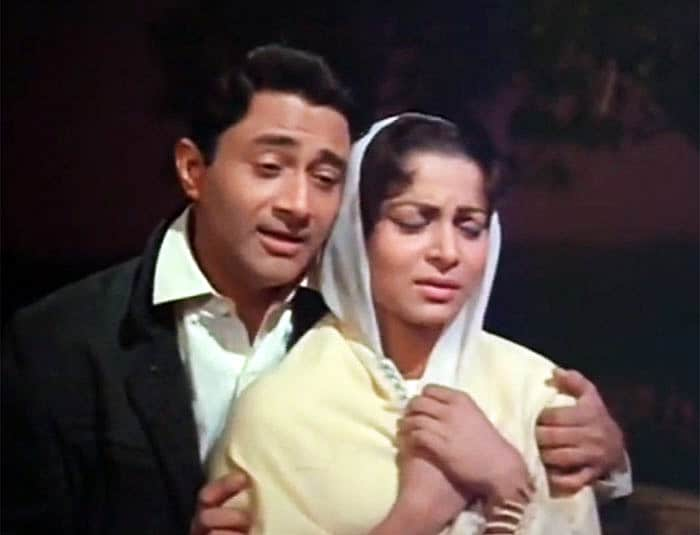 Guide (1965): Director: Vijay Anand
Cast: Dev Anand, Waheeda Rehman, Leela Chitnis
About the Film: The film is based on the critically acclaimed novel, The Guide, by R. K. Narayan, and is widely considered to be one of the masterpieces of the Indian film industry. The film proved to be a box office hit upon release. This movie proved memorable for its award-winning performances by the lead actors and memorable music by S. D. Burman. A 120-minute US version was made with additional directing and writing. It was produced by Tad Danielewski. The film was screened at the Cannes Film Festival in 2007, 42 years after its release.(Wikipedia)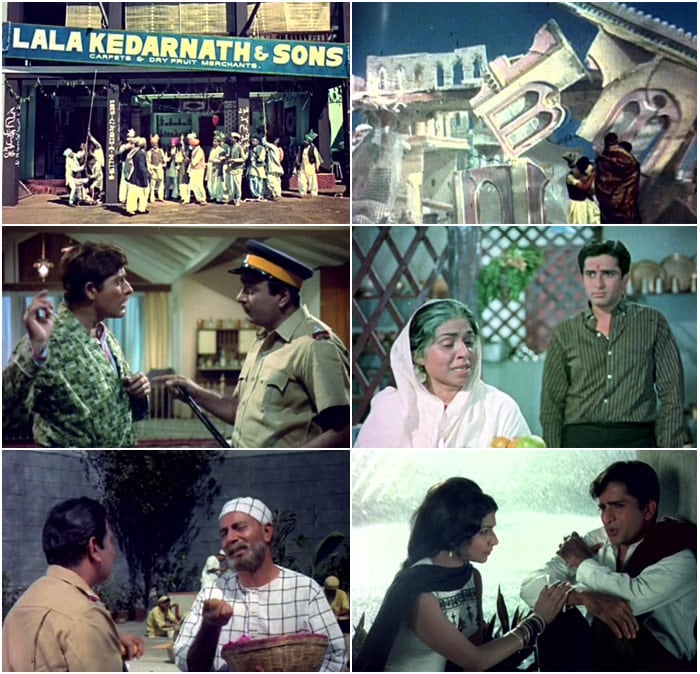 Waqt (1965): Director: Yash Chopra
Cast: Sunil Dutt, Sadhana, Raaj Kumar, Shashi Kapoor, Sharmila Tagore
About the Film: The film made it onto the BFI's long list of films in consideration for their top ten of Indian films award. It was produced by B.R. Chopra and starred an ensemble cast including Sunil Dutt, Raaj Kumar, Shashi Kapoor, Sadhana, Balraj Sahni, Madan Puri, Sharmila Tagore, Balraj Sahni, Achala Sachdev and Rehman. It pioneered the concept of films with multiple stars, starting a trend followed by other films. The film took the top spot at the box office in 1965. The plot of this movie pioneered the lost and reunite formula in Bollywood. A happy family separated by Waqt (time), goes through a series of trials trying to reunite. The film was later remade into the Telugu film Bhale Abbayilu (1969). The film contains the popular Hindi song 'Aage Bhi Jaane Na Tu' sung by Asha Bhosle, besides the famous 'Ae Meri Zohra Jabeen', sung by Manna Dey and composed by Ravi and picturised on Balraj Sahni and Achala Sachdev. Waqt also showcases some of the top dialogues in the history of Bollywood movies. Raaj Kumar's 'Jinke apne ghar sheeshay ke hon, woh dusron par pathar nahi phenka karte' (Those whose own houses are made of glass do not throw stones at others) and 'Yeh bachon ke khelne ki cheez nahi, haath kat jaye toh khoon nikal aata hai' (This is not a child's plaything. If the hand is slashed, blood oozes out) are remembered even today.(Wikipedia)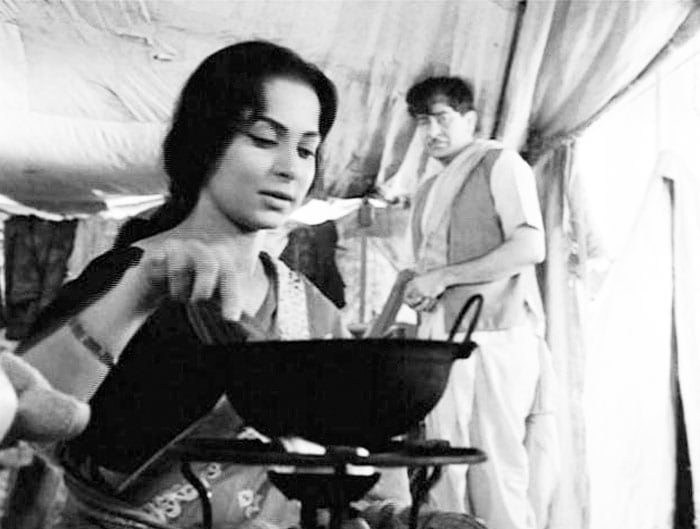 Teesri Kasam (1966): Director: Basu Bhattacharya
Cast: Raj Kapoor, Waheeda Rehman, Iftikhar, Asit Sen
About the Film: The film explores the bond that develops between bullock cart driver Hiraman (Raj Kapoor) and dancer Hirabai (Waheeda Rehman). Teesri Kasam is simple, soulful, and sensible saga based on Phanishwar Nath's short story 'Mare Gaye Gulfam'. Teesri Kasam is poignant study of cultural clashes of lower-middle class and upper-middle class in early 20th century India. Hiraman grew up in traditional lower-middle class with conservative values and Hirabai grew up in modern upper-middle class with liberal values. One of the most impressive aspects about movie is how its plot unfolds and how it treats two different culture clashes. The story moves at a leisurely yet captivating pace establishing the characters and rustic ambience. The way Hiraman and Hirabai meets, talks, getting closer to each other, and the manner in which they get apart are real heartbeats of this film. Even though India's first color film, Raj Kapoor's Sangam (1964) was released two years ago, producer Shailendra and director Basu Bhattacharya wanted this movie in B&W to give it a traditional old-era feel. Raj Kapoor as an innocent, naive, simple-minded bullock cart driver and Waheeda as a sweet-faced, village nautanki dancer features one of the best performances of their respective career and leaves their everlasting stamp on the film. Shankar Jaikishan's legendary score over Shailendra's lyrics is considered as one of the greatest music compositions in Hindi cinema. Despite its box office failure, Teesri Kasam won the President's Gold Medal as the Best Feature Film of 1966. (Wikipedia)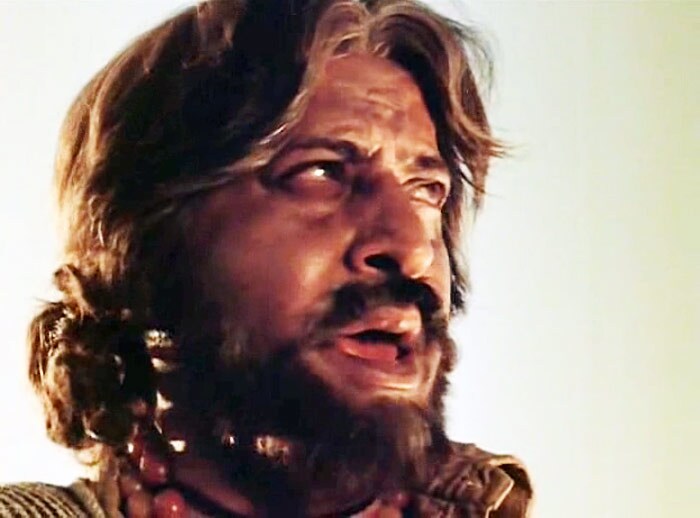 Upkar (1967): Director: Manoj Kumar
Cast: Asha Parekh, Manoj Kumar, Prem Chopra
About the Film: Manoj Kumar started his Mr Bharat persona and his brand of patriotism with this film. He played a village man, who sacrifices everything to get his brother educated. His brother (Prem Chopra) goes abroad and comes back a selfish man wanting his share of the property. Also stars Asha Parekh as a doctor promoting family planning, Kamini Kaushal and Pran in his first positive character role. The film won the top spot at the box office in 1967 and won several major awards. Many years later, Manoj Kumar said that one of the most beautiful screen images that stuck in his mind was a 'half-lit Asha Parekh' in this film.(Wikipedia)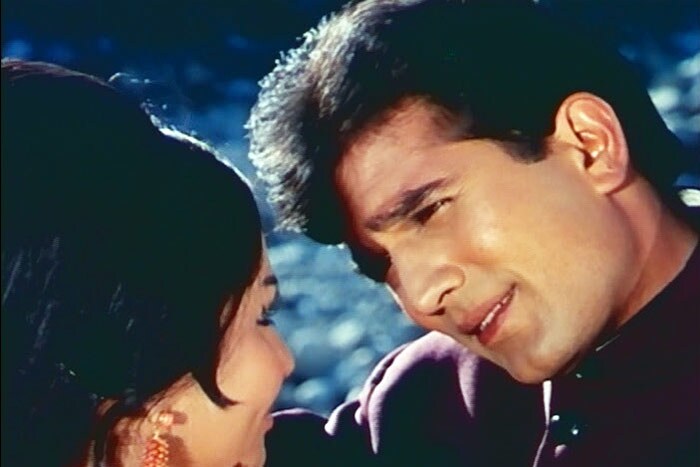 Aradhana (1969): Director: Shakti Samanta
Cast: Sharmila Tagore, Rajesh Khanna, Sujit Kumar, Farida Jalal
About the Film: It is a copy of the Hollywood film To Each His Own, a 1946 movie. It was voted best film of the year by the Filmfare Awards. Sharmila Tagore won her first Filmfare Best Actress Award for the same role that won Olivia de Havilland her first Academy Award for Best Actress. Originally released in Hindi and dubbed in Bengali - Aradhana's huge success gave way to two remakes, both starring Vanisri in Sharmila Tagore's role: the Tamil film Sivakamiyin Selvan (1974) and the Telugu film Kannavari Kalalu (1974).(Wikipedia)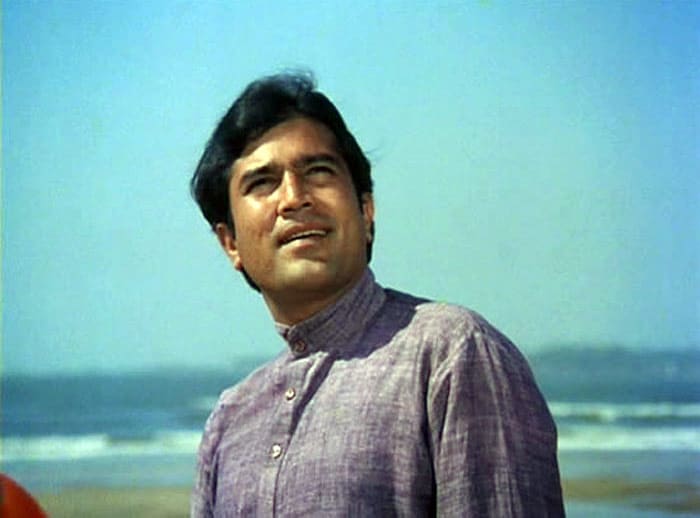 Anand (1971): Director: Hrishikesh Mukherjee
Cast: Rajesh Khanna, Amitabh Bachchan
About the Film: The film is about Anand Sehgal (Rajesh Khanna), a cancer patient who, despite knowing that he suffers from an incurable disease, believes in living his life to the fullest. Contrasting Anand is Bhaskar Banarjee (Amitabh Bachchan), a sober doctor, upset with life and the dark reality of his nation. Bhaskar's tête-a-tête with Anand makes him notice the colours behind all the despair and complexity in one's life and teaches him a lesson. After spreading happiness everywhere around himself and changing the lives of many, Anand as destined, leaves them all, which inspires Bhaskar to write a book on his life. The film is a narrative, as Bhaskar writes in his diary about his life before Anand, his first meeting, how his relationship with him changes from a doctor-patient to a friend, and then to a friend for which he can do anything, and how a dying man leaves his thinking changed to such a great extent. Interestingly, the character of Anand was inspired by Raj Kapoor, who use to call Hrishikesh Mukherjee 'Babu Moshay'. (Wikipedia)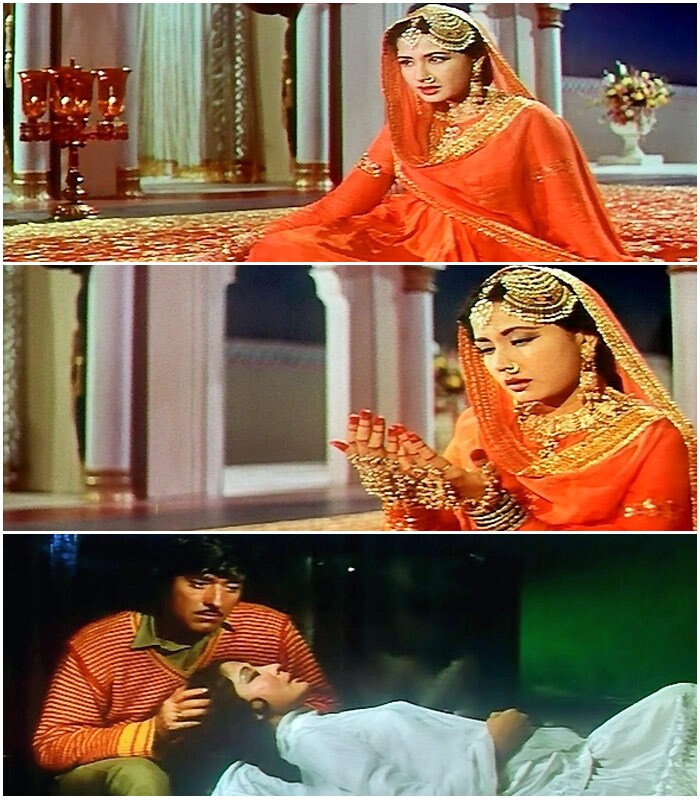 Pakeezah (1972): Director: Kamal Amrohi
Cast: Meena Kumari, Raaj Kumar, Ashok Kumar
About the Film: Pakeezah is well remembered by generations of its admirers for its touching story of a courtesan, and for its lovely songs and background music by Ghulam Mohammed. It was the magnum opus of the director, Kamal Amrohi who was known for his perfectionism. Pakeezah took nearly 14 years to shoot because of a change in relationship between Meena Kumari and the director from warm to worse and then back to compromise one. Meena Kumari was very ill when filming resumed and can be seen lying down in most of her scenes. For the dance sequences, Padma Khanna was used as a body double and can be seen in the long-shots. Meena Kumari died weeks after the film was released. Pakeezah made news again during the Filmfare Awards in 1971 when Pran refused to accept his award for Be-Imaan because he felt that Ghulam Mohammed deserved a posthumous Filmfare award for his songs in Pakeezah.(Wikipedia)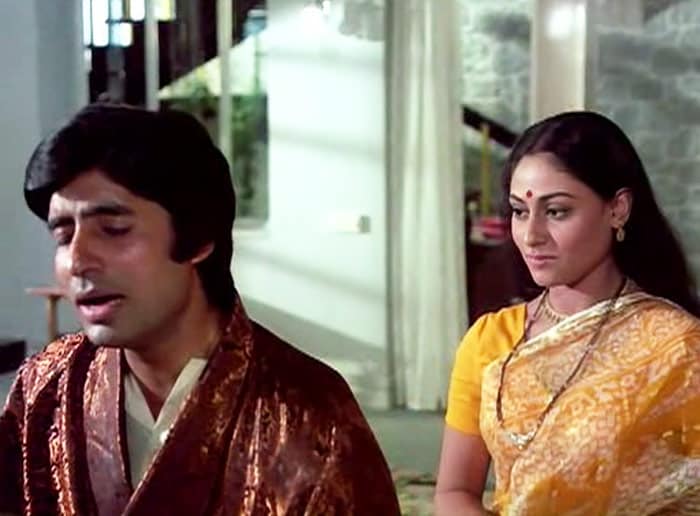 Abhimaan (1973): Director: Hrishikesh Mukherjee
Cast: Amitabh Bachchan, Jaya Bachchan, Asrani, Bindu, A.K. Hangal
About the Film: The film is perhaps best remembered for its songs, composed and arranged by the late S. D. Burman, written by Majrooh Sultanpuri, and sung by playback singers Kishore Kumar, Lata Mangeshkar, and Mohammed Rafi. When it was released, audiences found similarities between real-life couple Amitabh and Jaya and the couple they portrayed on-screen as Jaya's career was stronger than Amitabh's at the time. She won the Filmfare Best Actress Award for Abhimaan. According to author Raju Bharatan, Hrishikesh Mukherjee based the film's story on the life of singer Kishore Kumar and his first wife, Ruma Ghosh.(Wikipedia)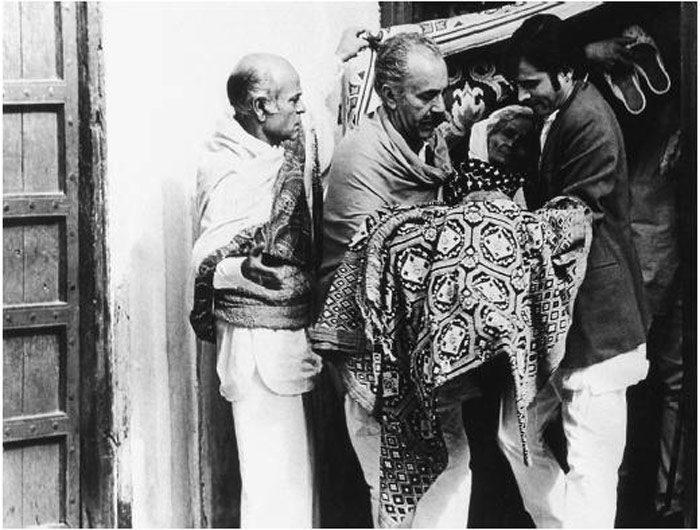 Garm Hawa (1973): Director: M. S. Sathyu
Cast: Balraj Sahni, Farooq Shaikh, Dinanath Zutshi, Badar Begum, Geeta Siddharth, Shaukat Kaifi, A. K. Hangal
About the Film: The film is based on an unpublished short story by Ismat Chughtai and adapted for screen by Kaifi Azmi. It deals with the plight of a North Indian Muslim family, in the years post partition of India in 1947, as film's protagonist, deals with this dilemma of whether to move to Pakistan or stay back, the film details the slow disintegration of his family, and is one of the most poignant films ever made on India's partition, and remains the only film, that deals with the plight of Muslims, in Post-partition India, with the sole exception being, Shyam Benegal's Mammo (1994). It is often credited with pioneering a new wave of Art cinema movement in India, and alongside, film from an another debutant film director, Shyam Benegal, Ankur (1973), are considered landmarks of Indian Parallel Cinema. The movie also launched the career of actor, Farooq Shaikh.(Wikipedia)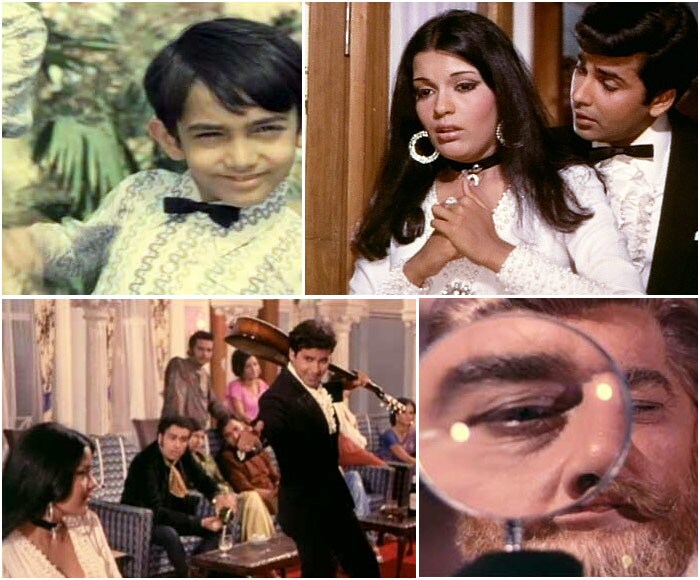 Yaadon Ki Baaraat (1973): Director: Nasir Hussain
Cast: Dharmendra, Zeenat Aman, Vijay Arora, Ajit
About the Film: The film was a box office hit. It is still remembered fondly for its soundtrack composed by music director R.D. Burman. One song, 'Chura Liya Hai', sung by Asha Bhosle and Mohammed Rafi, is particularly well-known. It's a classic film of Hindi cinema and among the most remembered of the 1970s.(Wikipedia)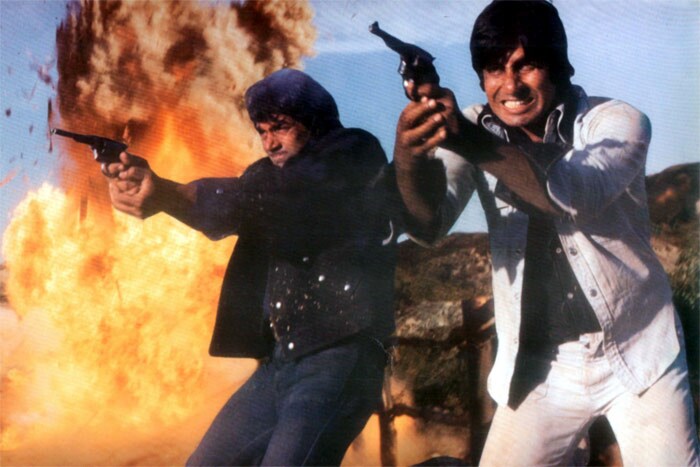 Sholay (1975): Director: Ramesh Sippy
Cast: Dharmendra, Sanjeev Kumar, Hema Malini, Amitabh Bachchan, Jaya Bhaduri, Amjad Khan, Asrani
About the Film: The movie, shot in the rocky terrain of Ramanagara, Karnataka, is the story of two petty criminals hired to capture, for a bounty, a ruthless dacoit by the name of Gabbar Singh. Sholay is one of the highest grossing films of all time in Indian cinema. It has earned Rs. 768,81,00,000, equivalent to US$ 160 million, after adjusting for inflation. When first released, the film was declared a commercial disaster. Word of mouth convinced movie-goers to give the film a chance and soon it became a box-office phenomenon. It ran for 286 weeks straight (more than five years) in one Mumbai theatre, the Minerva. Sholay racked up a still-record 60 golden jubilees across India and doubled its original gross over reruns during the late 1970s, 1980s, 1990s and early 2000s. Sholay was the first film in the history of Indian cinema to celebrate silver jubilee (25 weeks) at over a hundred theatres across India. In 1999, BBC India declared it the 'Film of the Millennium'. The judges of the 50th annual Filmfare awards gave Sholay a special award called Filmfare Best Film of 50 Years.(Wikipedia)




Deewaar (1975): Director: Yash Chopra
Cast: Shashi Kapoor, Amitabh Bachchan, Neetu Singh, Nirupa Roy, Parveen Babi
About the Film: The film is thought to be largely based on the life of the smuggler Haji Mastan whose real life story is very similar to Amitabh's role in the fim. Reflective of "the tumultuous politics of the early 70s" in India, Deewar tells the story of two impoverished brothers who, after their family is betrayed by the misplaced idealism of their father, struggle to survive on the streets of Mumbai. Deewaar was a ground-breaking work. It was one of a few films which established Bachchan as the "angry young man" of Bollywood cinema and Parveen Babi as the "new Bollywood woman" whose character Anita is "a liberated working girl, smoking, drinking and sleeping with her lover, defying every Hindi film heroine rule." Deewaar received the Filmfare Best Movie Award of 1975 in addition to six other Filmfare Awards and was a "superhit" at the box office, ranking in at number 4.(Wikipedia)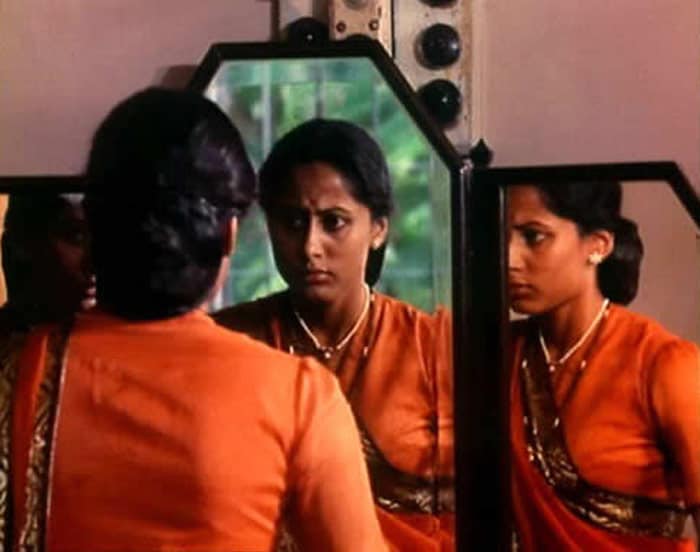 Bhumika: The Role (1977): Director: Shyam Benegal
Cast: Smita Patil, Amol Palekar, Anant Nag
About the Film: The film is broadly based on the memoirs of the well-known Marathi Stage and screen actress of the 1940s, 'Hansa Wadkar' who led a flamboyant and unconventional life and focus at an individual's search for identity and self-fulfillment. Smita Patil gave the strong performance of transforming herself in its course from a vivacious teenage girl to a wiser but deeply wounded middle-aged woman. The film won two National Film Awards and Filmfare Best Movie Award, it was invited to Carthage Film Festival 1978, Chicago Film Festival, where it was awarded the Golden Plaque 1978, and in 1986 it was invited to Festival of Images, Algeria.(Wikipedia)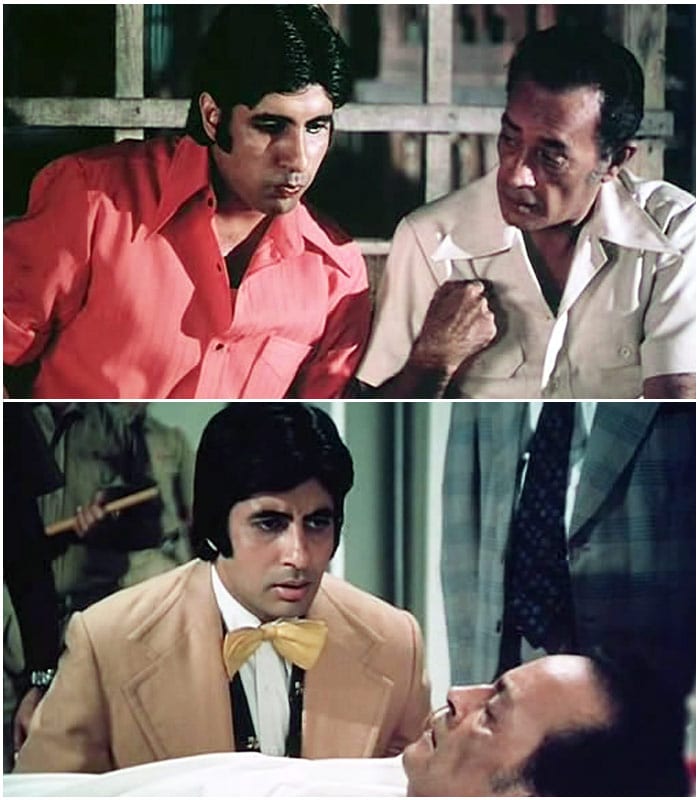 Don (1978): Director: Chandra Barot
Cast: Amitabh Bachchan, Zeenat Aman, Pran, Helen Richardson
About the Film: This Amitabh-starrer has gained cult status in India. Don has elements of Shakti Samanta's film China Town (1962) and is apparently inspired by it. The movie had Shammi Kapoor playing the double roles of both a gangster and his lookalike - a common man turned informer. The film took three-and-a-half years to complete. Director Chandra Barot showed it to his mentor Manoj Kumar, who felt that the film was too tight and needed a song in the midst of the action-filled film, and so 'Khaike Paan Banaraswala' was recorded. The film was released without any promotion on May 12, 1978 and was declared a flop the first week. Within a week, the song 'Khaike Paan Banaraswala' became a big hit, and word of mouth spread, so by the second week, the film was also declared a big hit. Don was first remade in Hindi as Dav Pech (1989), starring Jeetendra, but failed at the box office. A second Hindi remake made by Farhan Akhtar (son of Javed Akhtar who co-wrote the original film, and is also credited for contributing to the plot of this remake), Don - The Chase Begins Again (2006), starred Shahrukh Khan, Priyanka Chopra, Boman Irani, Arjun Rampal, Isha Koppikar, Om Puri and Kareena Kapoor.(Wikipedia)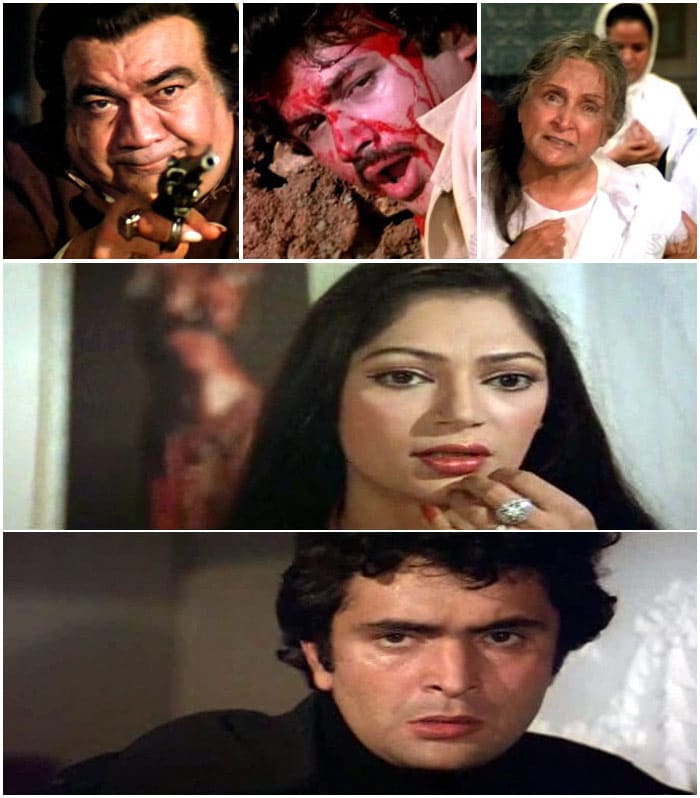 Karz (1980): Director: Subhash Ghai
Cast: Rishi Kapoor, Tina Munim, Simi Garewal, Raj Kiran, Pran
About the Film: This story about reincarnation and revenge became the ninth highest grosser of the year, and was declared a "Semi Hit" nationwide. In a 2008 interview, the film's director, Subhash Ghai admitted that film was ahead of its time, and was thus panned by critics of the times, and "flopped" at the box office. It was only years later that it started being considered a classic and even remade several times over. Karz is one of the finest films of Subhash Ghai, notable for picturization of songs like 'Ek Hasina Thi' on stage as well as 'Dard-e-Dil', and set the standard for his future films, as most of them became known for his dramatic flair, and above all their music score. (Wikipedia)




Aakrosh (1980): Director: Govind Nihalani
Cast: Naseeruddin Shah, Smita Patil, Amrish Puri, Om Puri
About the Film: Allegedly based on a true incident reported on page 7 of a local newspaper, the film was a scathing satire on the corruption in the judicial system, and victimization of the underprivileged by the able and the powerful. The film forms a part of the series of works, based around explorations in violence, written by noted playwright Vijay Tendulkar, who had earlier written Shyam Benegal's Nishant (1974) and went to write Govind Nihalani's next surprise breakaway hit, Ardh Satya (1983). The film starred Naseeruddin Shah, Om Puri and Amrish Puri in lead roles and went to win 1980 National Film Award for Best Feature Film in Hindi and several Filmfare Awards. It also won the 'Golden Pea****' for the Best Film at the International Film Festival of India. This was the debut film of Nihalani, who went on to be known for his dark yet frighteningly real depictions of the human angst in other landmark alternative movies such as Ardh Satya and Tamas. It is also in the list of 60 films that shaped the Indian film industry spanning six decades.(Wikipedia)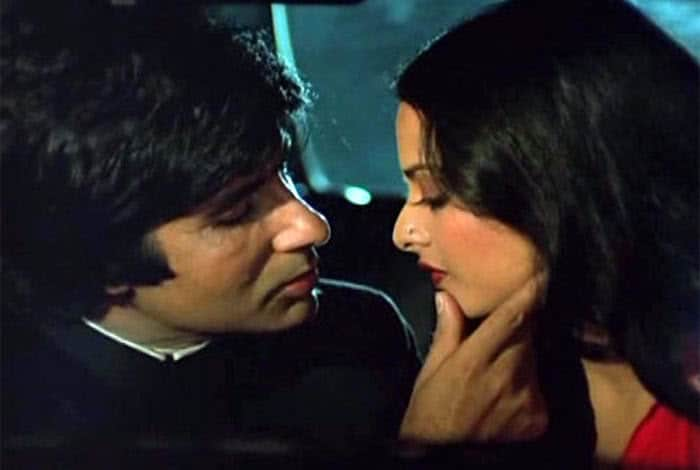 Silsila (1981): Director: Yash Chopra
Cast: Amitabh Bachchan, Shashi Kapoor, Jaya Bachchan, Rekha
About the Film: Amit (Amitabh Bachchan) a poet decides to bury his past life along with his love for Chandni (Rekha) when he meets Shobha (Jaya Bachchan). Shobha's life has come to a standstill after her fiancé and Amit's brother Shekhar (Shashi Kapoor) dies in a plane crash. Amit had only come to mourn the death of his brother with Shobha but ends up sacrificing his own love and life in an attempt to give Shobha a new lease of life. When fate brings Amit and Chandni face to face again, both are married to different people - but neither can ignore their feelings for each other. Silsila is the story of a love, thwarted by society's demands, which reappears as adultery. Despite a powerhouse star cast and rumours of a real-life love triangle involving Amitabh, Jaya and Rekha, the film was not well received and ran a disappointing 16 weeks in Mumbai. Only decades after its release did it begin to be seen as a classic. (Wikipedia)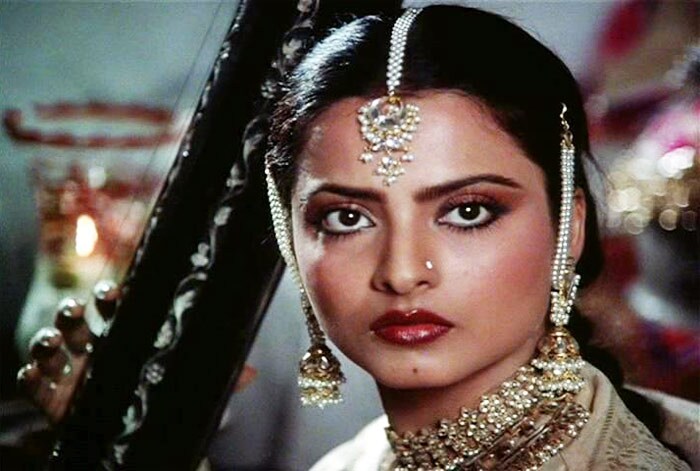 Umrao Jaan (1981): Director: Muzaffar Ali
Cast: Rekha, Farooq Shaikh, Naseeruddin Shah, Umme Farwa, Shaukat Kaifi, Dina Pathak, Prema Narayan
About the Film: It is based on the Urdu novel Umrao Jaan Ada (1905), written by Mirza Hadi Ruswa based on the famous Lucknow courtesan. Rekha was praised for her acting, but the box office returns were just average. The supporting characters were played by Naseeruddin Shah, Farooq Shaikh, Raj Babbar and Bharat Bhushan. Critics responded favourably to the carefully done historical setting. The soundtrack was composed by Khayyam and the lyrics were penned by Shahryar. Several songs from the film, sung by Asha Bhosle, are considered classics of filmi music: 'Dil cheez kya hai', 'Justuju Jiski Thi', 'In ankhon ki masti', and 'Yeh kya jagah hai doston'. Rekha won the National Film Award for Best Actress while Muzaffar Ali won the Filmfare Best Director Award. Khayyam won the Filmfare Best Music Director award. A remake of Umrao Jaan was released on November 3, 2006. It is directed by J.P. Dutta and stars Aishwarya Rai as Umrao Jaan. (Wikipedia)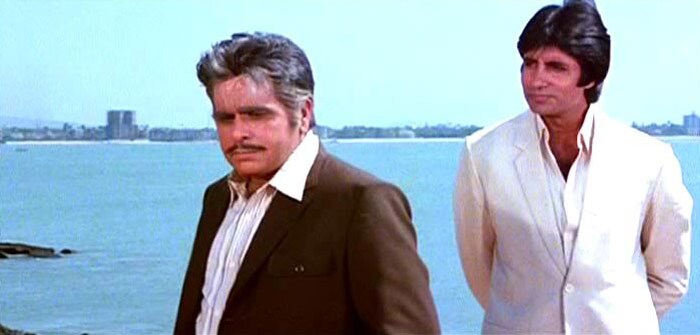 Shakti (1982): Director: Ramesh Sippy
Cast: Dilip Kumar, Amitabh Bachchan, Raakhee Gulzar, Smita Patil, Kulbhushan Kharbanda, Amrish Puri
About the Film: Although the film was only a moderate success at the box office, it was notable for being the first and only film to feature Dilip Kumar and Amitabh Bachchan. It remains one of Big B's best and most under-rated performances. Shakti won the Filmfare Best Movie Award while Dilip Kumar got the Filmfare Best Actor Award for that year. (Wikipedia)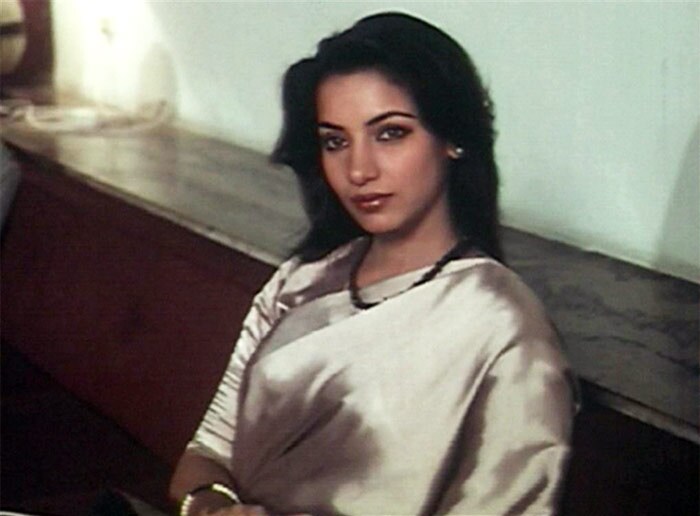 Arth (1982): Director: Mahesh Bhatt
Cast: Shabana Azmi, Kulbhushan Kharbanda, Smita Patil, Raj Kiran, Rohini Hattangadi
About the Film: The semi-autobiographical film was written by Mahesh Bhatt about his extramarital relationship with actress Parveen Babi. Shabana Azmi won both the Filmfare Best Actress award and a National Award for her portrayal of Pooja, who is struggling to make sense of her life after her husband deserts her for another woman. (Wikipedia)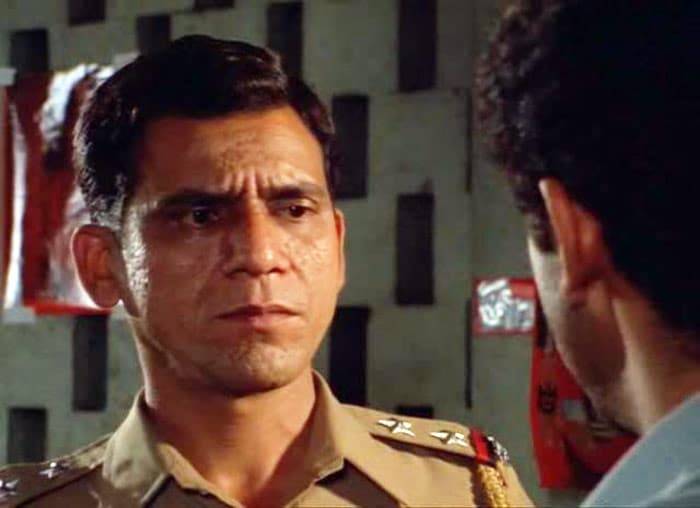 Ardh Satya (1983): Director: Govind Nihalani
Cast: Om Puri, Smita Patil, Amrish Puri, Shafi Inamdar, Naseeruddin Shah, Sadashiv Amrapurkar
About the Film: Ardh Satya is a 1983 film directed by Govind Nihalani, his second offering after another angst ridden movie Aakrosh (1980). The screenplay of both movies was by Vijay Tendulkar, the noted Marathi playwright; this one was based on a short story, 'Surya', by D.A. Panvalkar, and featured dialogues by Vasant Dev. In this acclaimed cop-drama, the protagonist, played by Om Puri, is a policeman struggling both with the evils around him and with his own frailties. The film also stars Amrish Puri, Smita Patil, Naseeruddin Shah, and Sadashiv Amrapurkar, and features a theme poem by the Marathi writer Dilip Chitre. Ardh Satya not only won many awards, but also went on to become a landmark film in Indian film history. It is still considered to be one of the best cop films made in India.(Wikipedia)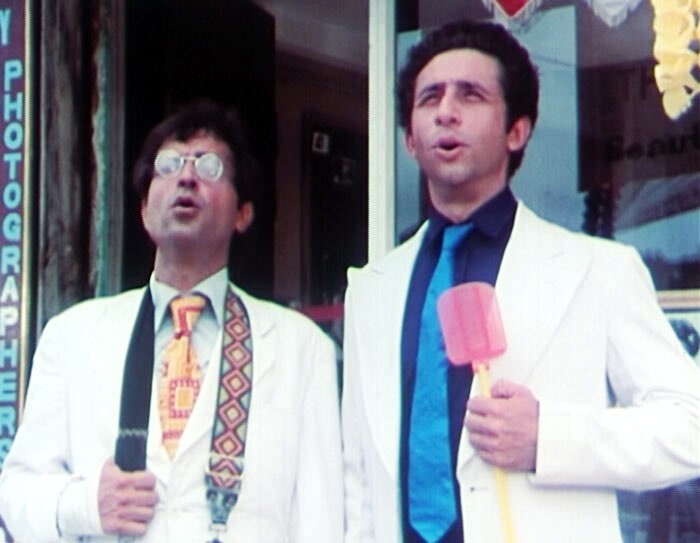 Jaane Bhi Do Yaaro (1983): Director: Kundan Shah
Cast: Naseeruddin Shah, Ravi Baswani, Bhakti Barve, Satish Shah, Om Puri, Pankaj Kapur, Satish Kaushik, Neena Gupta
About the Film: It is a dark satire on the rampant corruption in Indian politics, bureaucracy, news media and business, and stars an ensemble cast that includes the likes of Naseeruddin Shah, Ravi Baswani, Pankaj Kapur, Bhakti Barve and Om Puri. Kundan Shah won the 1984 Indira Gandhi Award for Best First Film of a Director for his work. The film was part of the NFDC Retrospective at India International Film Festival in 2006. (Wikipedia)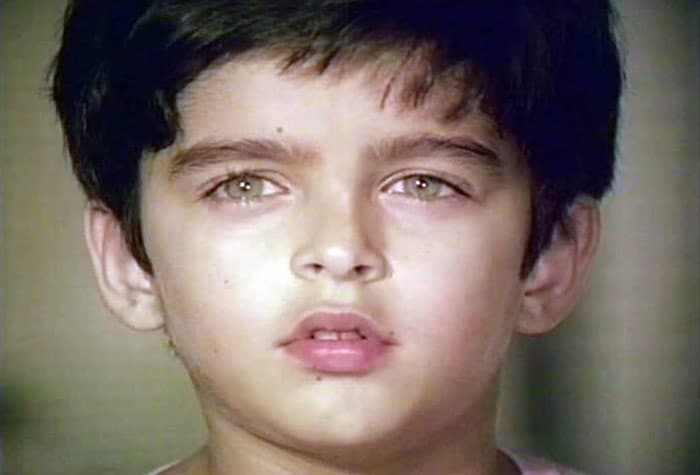 Masoom (1983): Director: Shekhar Kapur
Cast: Naseeruddin Shah, Shabana Azmi, Supriya Pathak, Saeed Jaffrey, Jugal Hansraj, Urmila Matondkar
About the Film: The critically acclaimed film starred Naseeruddin Shah, Shabana Azmi, Tanuja, Supriya Pathak and Saeed Jaffrey, as well as child actors Jugal Hansraj and Urmila Matondkar. The screenplay and dialogues were written by Gulzar and the music was contributed by R.D. Burman. Both Naseer and Shabana brought tremendous sensitivity to their roles as DK, a happily married man whose life is sent into a spin when he comes to know that he has a child outside wedlock, and his wife Indu who sees the child not as an innocent, but as tangible proof of her husband's infedility. DK's struggle to balance his love for the child and for the rest of his family is palpable and makes for great cinema. It is the remake of the Malayalam movie Olangal by Balu Mahendra. The plot was broadly based on Man, Woman and Child written by Erich Segal. Shekhar Kapoor the director of the movie went on to make several other internationally acclaimed movies in the future like, Bandit Queen and Elizabeth. Naseeruddin Shah won the Filmfare Best actor award, while RD Burman and Gulzar got Filmfare awards for Music and Lyrics respectively.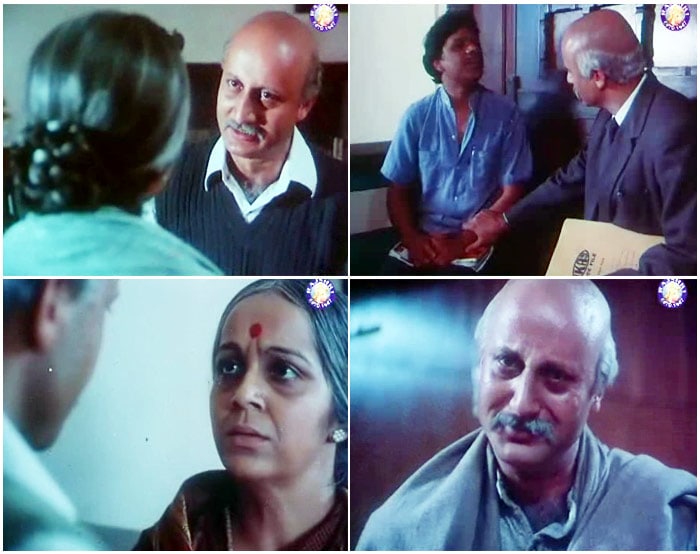 Saaransh (1984): Director: Mahesh Bhatt
Cast: Anupam Kher, Rohini Hattangadi, Soni Razdan, Madan Jain
About the Film: The film marked the screen debut of Anupam Kher. Saaransh is a story of an old couple living in Mumbai, coming to terms with the death of their only son who is killed in a mugging incident in New York. Anupam Kher was only 28 years old but he played the role of a retired stubborn old man in this movie with aplomb thereby establishing himself as a great actor. The film was nominated for India's official entry for the 1985 Academy Award for Best Foreign Language Film. (Wikipedia)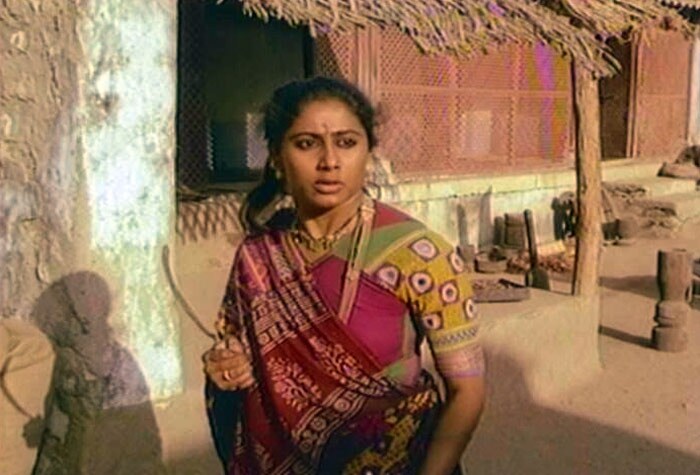 Mirch Masala (1985): Director: Ketan Mehta
Cast: Naseeruddin Shah, Smita Patil, Om Puri, Suresh Oberoi, Deepti Naval, Mohan Gokhale
About the Film: This beautiful film, directed by Ketan Mehta tells the story of the struggle of a peasant woman, Sonbai (played by Smita Patil), against a tyrannical tax collector (played by Naseeruddin Shah), whose advances she has spurned...What's so beautiful about this film is Smita Patil's portrayal of a fierce and uncompromisingly proud women who fights for control over her sexuality against great odds as well as the slow but sure recognition by the women of the village (both within and outside the factory) that they need to take control of their own destiny, that the patriarchal system is failing them once again, even abandoning its traditional and stereotypical role of "protecting" the women folk against others. The film very effectively uses the metaphor of chilies and spices to symbolize this female power.(Maya Yajnik/Sawnet.org)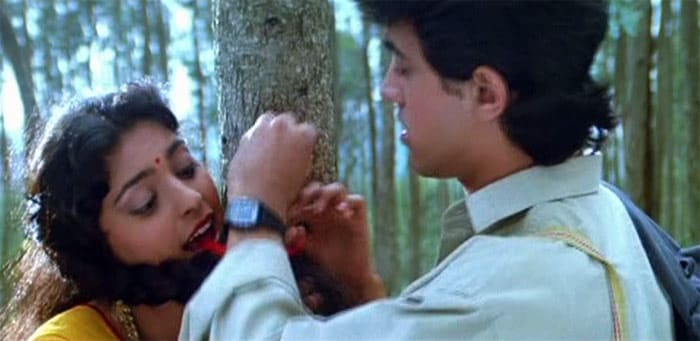 Qayamat Se Qayamat Tak (1988): Director: Mansoor Khan
Cast: Aamir Khan, Juhi Chawla, Dalip Tahil, Alok Nath
About the Film: The film starred Nasir Hussain's nephew, Aamir Khan, along with Juhi Chawla in their first major roles. Upon release, the film became a box office hit and shot its leading stars to fame overnight. The film was also the first major hit for the music-director duo of Anand-Milind and singer Udit Narayan. Qayamat Se Qayamat Tak's music, romantic storyline, and young actors shifted the momentum away from the violent and aging ethos that were prevalent in the films at the time. It also made melodious tunes once again popular over the 80's trend of disco and breakdance influenced soundtracks. (Wikipedia)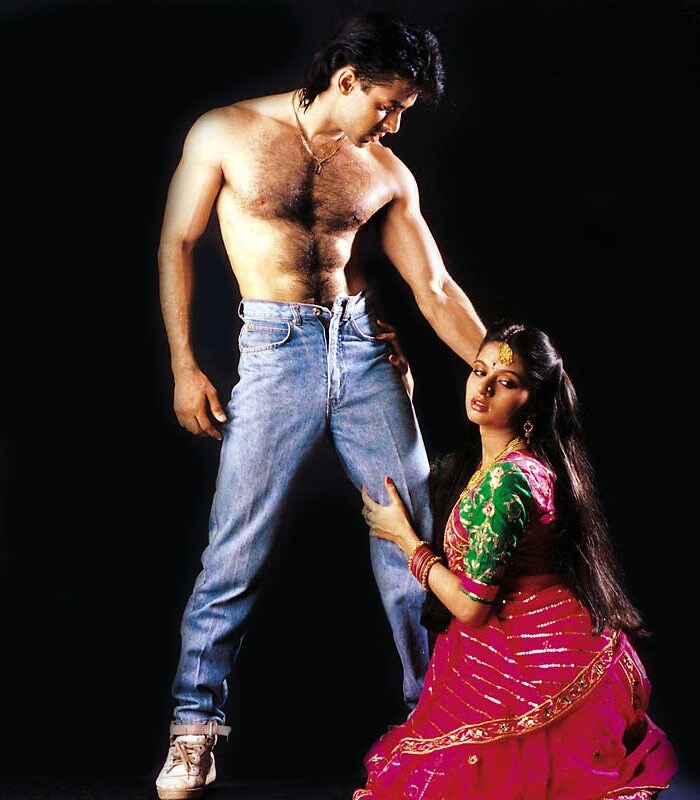 Maine Pyar Kiya (1989): Director: Sooraj R. Barjatya
Cast: Salman Khan, Bhagyashree, Laxmikant Berde, Alok Nath, Reema Lagoo, Mohnish Behl
About the Film: Maine Pyar Kiya was the biggest hit of 1989 in India, one of the most successful Bollywood movies of the 1980s, and it established Salman Khan's status in the industry. Maine Pyar Kiya won five Filmfare Awards in 1990, including Best Film for producer Tarachand Barjatya and Best musicc director award for Raamlaxman. Salman Khan was also nominated for Best Actor category. The Best debut award was given to Bhagyashree and Sooraj Barjatya.(Wikipedia)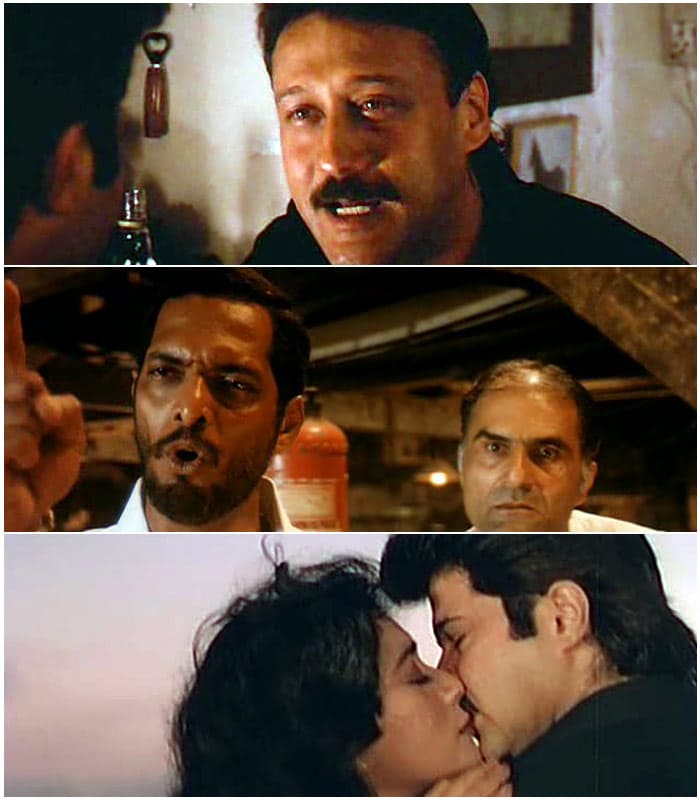 Parinda (1989): Director: Vidhu Vinod Chopra
Cast: Jackie Shroff, Anil Kapoor, Madhuri Dixit, Nana Patekar, Anupam Kher
About the Film: Parinda is considered by many to be the turning point in reality in Hindi cinema, as the theme of the film discusses the real life of Indian underworld gangsters and the general life of residents in the city of Mumbai. The film stars Jackie Shroff, Anil Kapoor, Nana Patekar and Madhuri Dixit in the lead roles. The film won two National Film Awards and five Filmfare Awards, and was India's official entry for the 1990 Academy Award for Best Foreign Language Film. (Wikipedia)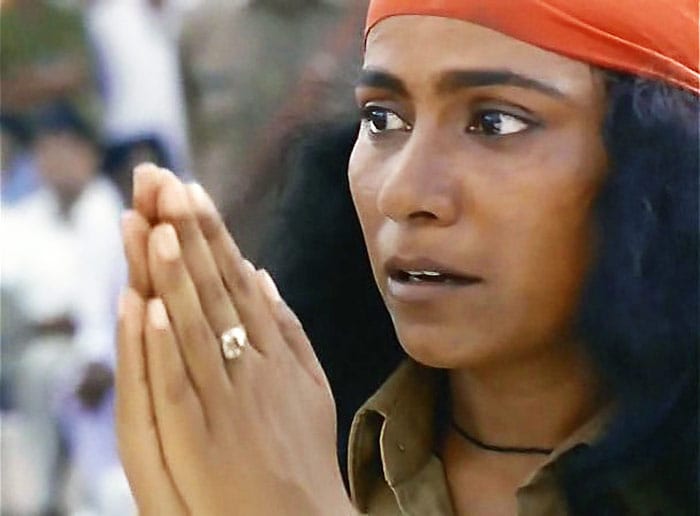 Bandit Queen (1994): Director: Shekhar Kapur
Cast: Seema Biswas
About the Film: There was a time in the early 1980s when Phoolan Devi, who led a gang of bandits in the desolate ravines of northern India, was as famous as a movie star. Little girls played with their Devi Dolls, and the media tracked her every move. Bandit Queen, a hard and bitter film, tells her story... There has not been an Indian film like "Bandit Queen" before - at least not in my experience. The sex and violence set it apart, but even more unusual is the bitter indictment of Indian society, its sexism, and the caste system. Men in the movie seem to regard all women as potential temptresses, and when a man rapes Devi his defense is that "she said she was itching for it." The movie has been directed by Shekhar Kapur with unflinching realism, and the occasional touch of sad poetry, as when the gang rape of Devi is accompanied by the sound of the door to the room, creaking again and again as men enter and leave. Seema Biswas is convincing in the role: small, fierce, dark-eyed and indomitable. As we watch Devi surrender to the state governor as thousands chant her name, we react not only to her fame but to their joy that a lower-caste illiterate village woman was able to live her life freely and independently. That she was a criminal is almost beside the point, in a society whose rules are themselves a crime against women. (Roger Ebert/Chicago Sun-Times)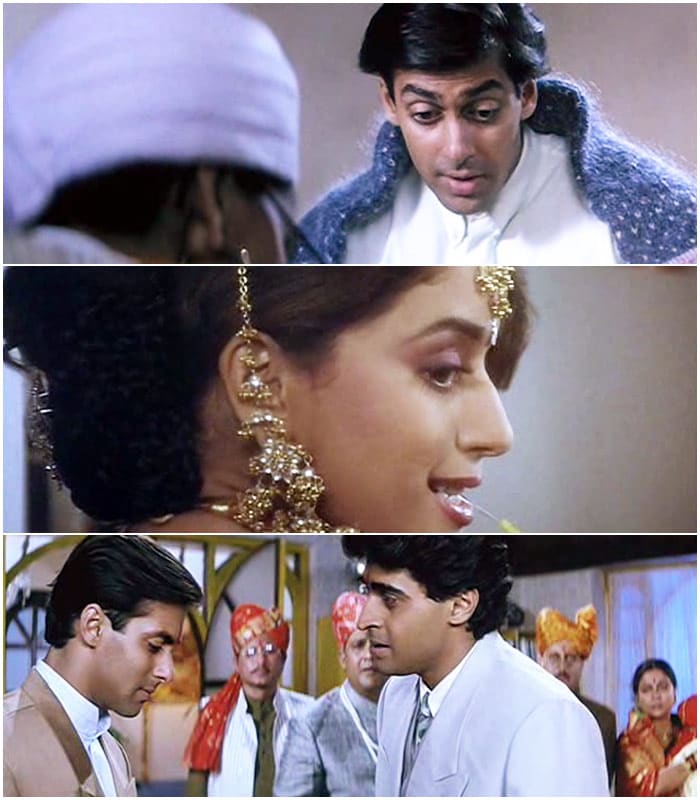 Hum Aapke Hain Koun...! (1994): Director: Sooraj R. Barjatya
Cast: Madhuri Dixit, Salman Khan
About the Film: Directed by Sooraj Barjatya, this film was a remake of their own production's earlier movie Nadiya Ke Paar (1982). HAHK is considered to be among the most successful Bollywood films ever. The film is a story of two Indian families and the relationships between them, celebrating Indian culture using modern production values. It is noted for its lavish depictions of North Indian wedding ceremonies. Its soundtrack, including an unusually large number of 14 songs, was scored by Raam Lakshman. Hum Aapke Hain Kaun stars Salman Khan and Madhuri Dixit, two of the top Bollywood stars of the 1990s. The film was very influential and inspired young filmmakers such as Aditya Chopra and Karan Johar. It was dubbed into Telugu as Premalayam. Madhuri Dixit won the Filmfare Award for Best Actress and was also nominated in the same category for her critically acclaimed performance in Anjaam which was released that same year. (Wikipedia)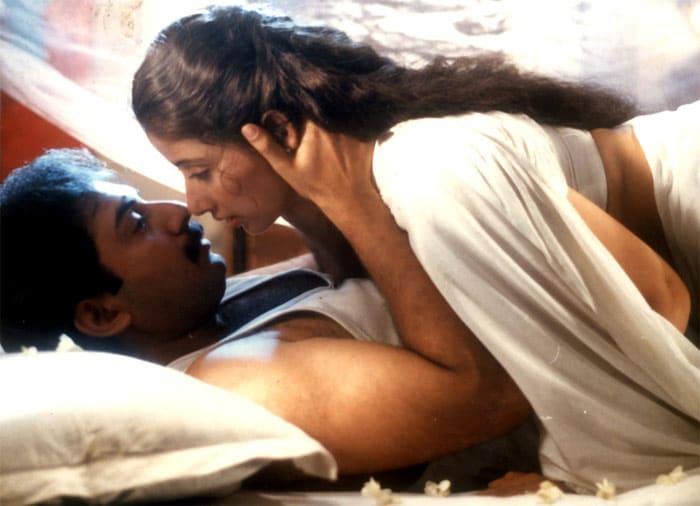 Bombay (1995): Director: Mani Ratnam
Cast: Arvind Swamy, Manisha Koirala, Tinnu Anand, Nasser, Sonali Bendre, Prakash Raj
About the Film: The film is centred on events, particularly during the period of December 1992 to January 1993 in India, and the controversy surrounding the Babri Masjid in Ayodhya. Increased religious tensions in the city of Mumbai led to the Mumbai Riots. Eventually becoming one of the highest grossing films of the Chennai film industry, the film caused considerable controversy upon release in India and abroad for its depiction of inter-religious relations. Well received critically and commercially, it was screened at many international film festivals including the Philadelphia Film Festival in 1996 where it was an audience favourite. The film was banned in Singapore, and Malaysia upon release. In July 2005, a book on the film by Lalitha Gopalan was published by BFI Modern Classics, looking at the film's production, the several issues it covered, and its impact upon release in India and abroad. The film was also dubbed in Hindi and Telugu. (Wikipedia)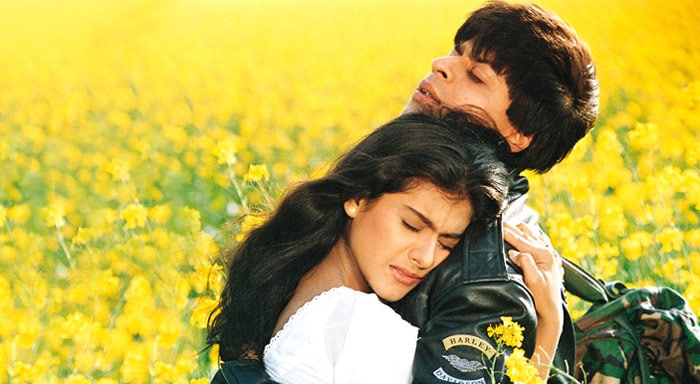 Dilwale Dulhania Le Jayenge (1995): Director: Aditya Chopra
Cast: Shahrukh Khan, Kajol, Amrish Puri, Anupam Kher
About the Film: Earning over Rs 580 million in India and Rs 175 million overseas, the film became the biggest Bollywood hit of the year, as well as one of the biggest Bollywood hits of all time. The movie remains the longest running film in the history of Indian cinema. In March 2009, the film set a record by completing 700 weeks of continuous play in Mumbai theatres. On October 20th, 2009 the movie completed 15 years of non-stop running. The film was included in the Cinema India showcase, "The Changing Face of Indian Cinema", which toured the United States in July and August 2004. It was also listed among the only two Hindi films in the 1001 Movies You Must See Before You Die list. (Wikipedia)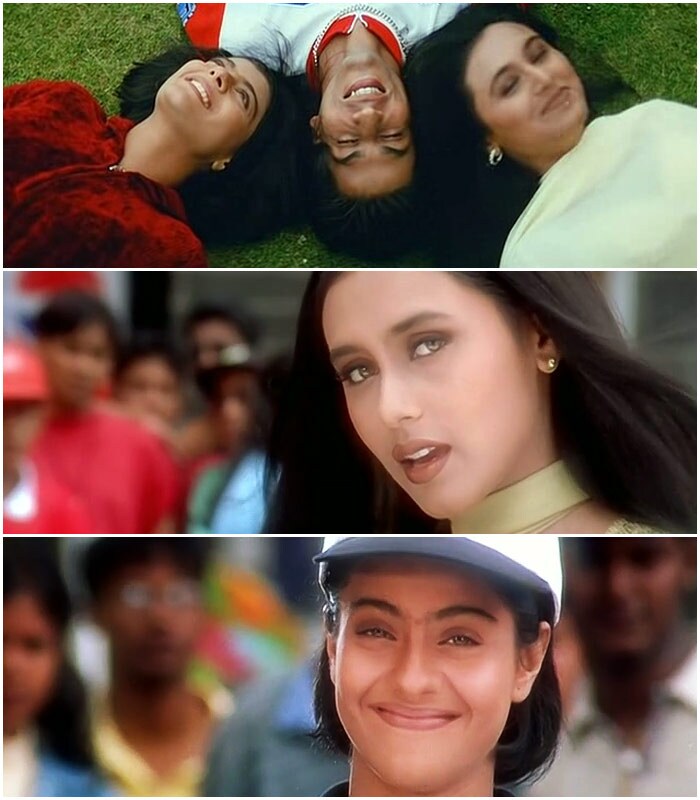 Kuch Kuch Hota Hai (1998): Director: Karan Johar
Cast: Shahrukh Khan, Kajol, Rani Mukerji
About the Film: The film was written and directed by the debuting Karan Johar and stars the popular on-screen pair of Shahrukh Khan and Kajol in their fourth of five movies together. Rani Mukerji features in a supporting role, while Salman Khan has an extended cameo appearance. The film was extremely successful both in India and abroad, winning major awards in all categories including the Best Film award at The 44th Annual Filmfare Awards, Lux Zee Cine Awards, Sansui Viewers' Choice Awards, Aashirwad Awards, Bollywood Movie Awards and the National Film Awards. (Wikipedia)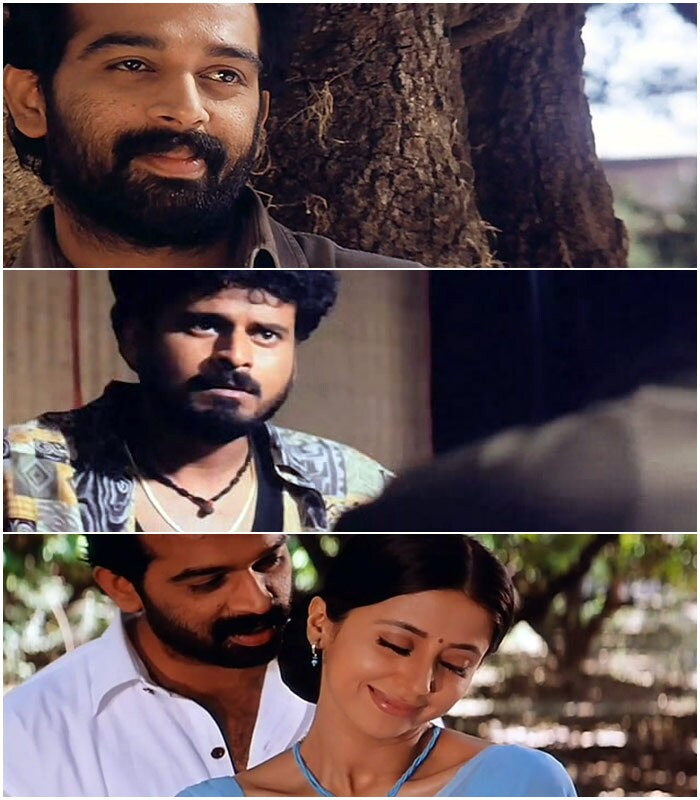 Satya (1998): Director: Ram Gopal Varma
Cast: J.D Chakravarthy, Urmila Matondkar, Manoj Bajpai, Shefali Shah
About the Film: The film tells the story of Satya, an immigrant who comes to Mumbai seeking his fortune but instead gets sucked into the Mumbai underworld. Satya was released on July 3, 1998 and was also dubbed in Tamil and Telugu. Made on a shoestring budget of Rs 2 crore (roughly $400,000), the film became a surprise hit at the box office, grossing INR 15.5 crore and becoming the 10th highest grossing Indian film of 1998. The film went on to win six Filmfare Awards, including the Filmfare Critics Award for Best Movie, and three Star Screen Awards. (Wikipedia)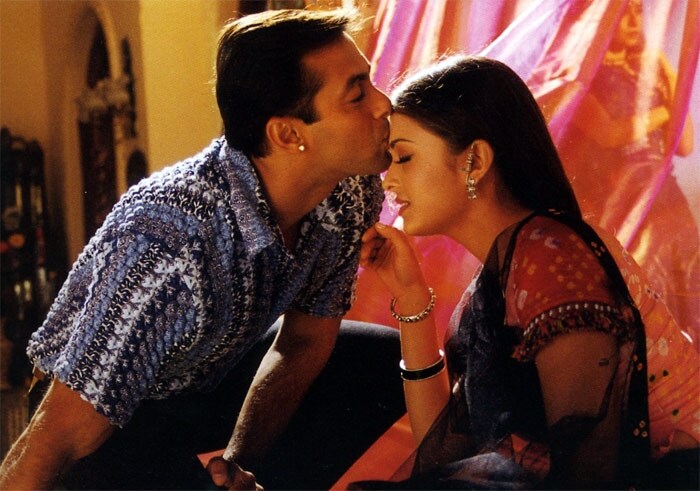 Hum Dil De Chuke Sanam (1999): Director: Sanjay Leela Bhansali
Cast: Salman Khan, Ajay Devgan, Aishwarya Rai
About the Film: Hum Dil De Chuke Sanam was well received by most critics. In particular, Aishwarya Rai was lavishly praised in her role, which many critics considered to be sensitively played by the actress. The film not only became a hit at the Indian box office, but also in the foreign box office, which was mostly credited to Aishwarya Rai's box office draw among NRIs. As such, the film is considered to be a breakthrough role for her, not only winning her critical acclaim, but also cementing her box office stature. Salman Khan's performance is considered as one of the best in his career. (Wikipedia)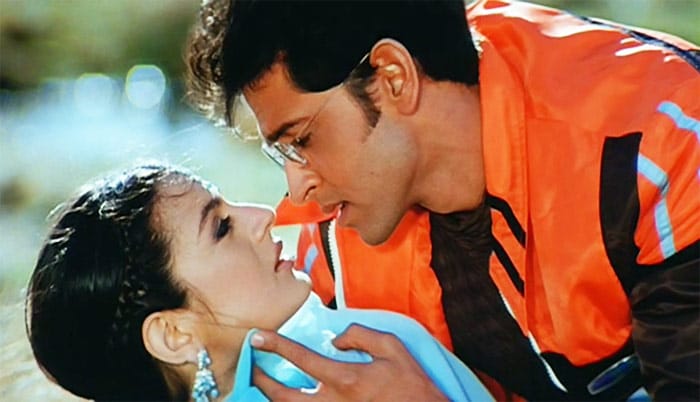 Kaho Naa... Pyaar Hai (2000): Director: Rakesh Roshan
Cast: Hrithik Roshan, Amisha Patel
About the Film: This movie was Hrithik Roshan and Amisha Patel's debut and made Hrithik & Amisha into an overnight superstar in Bollywood. Not only did this movie launch Hrithik's career, but it also launched the careers of the actress Amisha Patel and the singer Lucky Ali. The film was a fan favourite, with crowd-pleasing song and dance numbers like 'Na Tum Jano Na Hum', a BMW Z3 cruising through scenic locations of New Zealand, and star-power of Lucky Ali. (Wikipedia)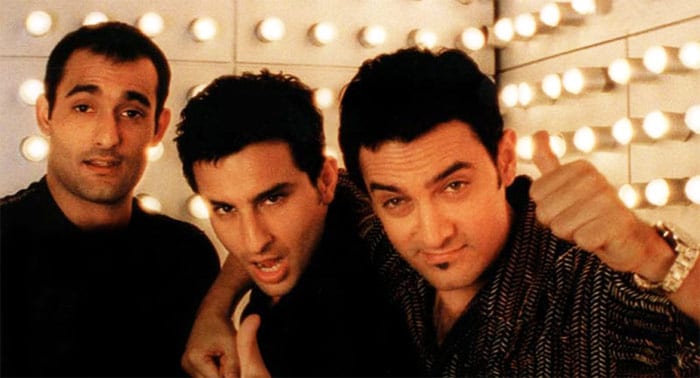 Dil Chahta Hai (2001): Director: Farhan Akhtar
Cast: Aamir Khan, Saif Ali Khan, Akshaye Khanna, Preity Zinta, Dimple Kapadia, Sonali Kulkarni
About the Film: The first film written and directed by Farhan Akhtar, it is set in modern-day urban Mumbai and focuses on a major period of transition in the lives of three young friends. The film was critically acclaimed, winning that year's National Film Award for Best Feature Film in Hindi. It was also a commercial success, though it performed better in the urban areas of the country compared to the rural areas, which was attributed by critics to the city-oriented lifestyle depicted in the movie in which all the characters are, without exception, from rich or upper-middle-class families. The film was screened at the International Film Festival of India, the Palm Springs International Film Festival and the Austin Film Festival. It won the National Film Award for Best Feature Film in Hindi. The film was nominated for thirteen Filmfare Awards and won five. (Wikipedia)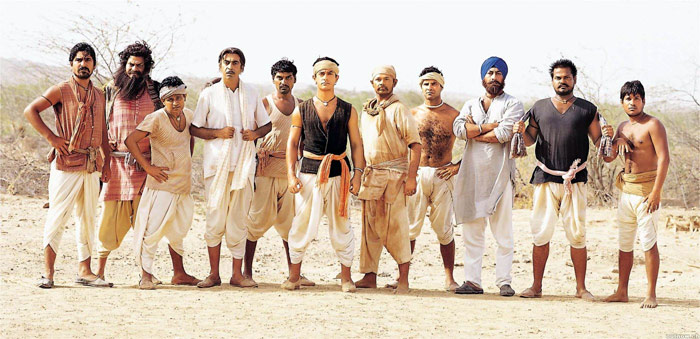 Lagaan: Once Upon a Time in India (2001): Director: Ashutosh Gowariker
Cast: Aamir Khan, Gracy Singh, Rachel Shelley, Paul Blackthorne
About the Film: The movie is set in the Victorian period of the British Raj and revolves around the peasants from a barren village who are oppressed by high taxes imposed by the British. When the peasants attempt to persuade the officers to reduce the taxes, the officers put forth a proposition to the peasants. One senior officer offers to cancel their taxes for three years if their village team beats him at cricket. After accepting his proposition, the villagers face the arduous task of learning the game and playing for a result that will change their village's destiny. The film received critical acclaim and awards at various international film festivals, as well as many Indian film awards. It also became the third Hindi-language film to be nominated for the Academy Award for Best Foreign Language Film after Mother India and Salaam Bombay!. It was one of the biggest hits of 2001 while its DVD sales were the highest ever for a Bollywood movie up to 2007.(Wikipedia)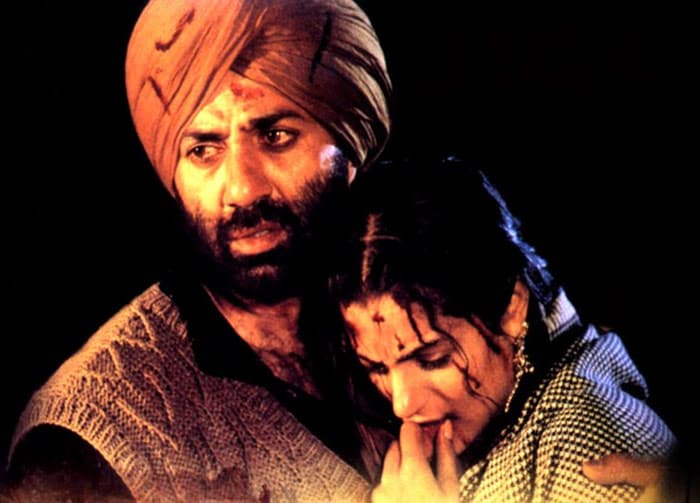 Gadar: Ek Prem Katha (2001): Director: Anil Sharma
Cast: Sunny Deol, Amisha Patel, Amrish Puri, Lilette Dubey
About the Film: Gadar was a masive blockbuster and was nominated for several awards. The movie grossed almost Rs. 70,00,00,000 and is the eighth highest grossing Bollywood movie when adjusted for inflation of all time. The movie could also be outpointed as one of the highlights of the career of Sunny Deol. (Wikipedia)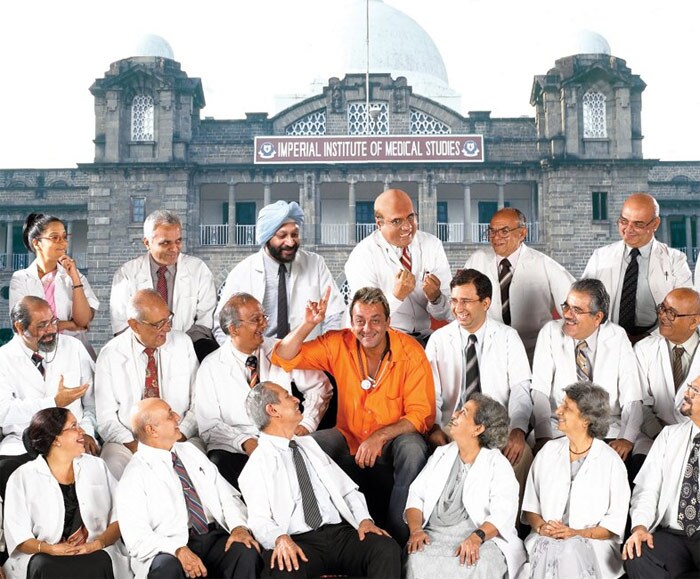 Munnabhai M.B.B.S. (2003): Director: Rajkumar Hirani
Cast: Sanjay Dutt, Arshad Warsi, Jimmy Shergill, Sunil Dutt, Gracy Singh, Boman Irani
About the Film: The story involves protagonist, Munna Bhai, (Sanjay Dutt), a goon, going to medical school. The story is inspired from a hollywood film Patch Adams and some scenes are also based upon One Flew Over the Cuckoo's Nest. He is helped by his sidekick, Circuit (Arshad Warsi). It is the first film in the popular 'Munna Bhai' series of Bollywood. It went on to win not only the 2004 National Film Award for Best Popular Film, several Filmfare awards, inclduing the Critics Award for Best Movie, Best Screenplay, but also became the fifth highest grossing Bollywood film of the year. (Wikipedia)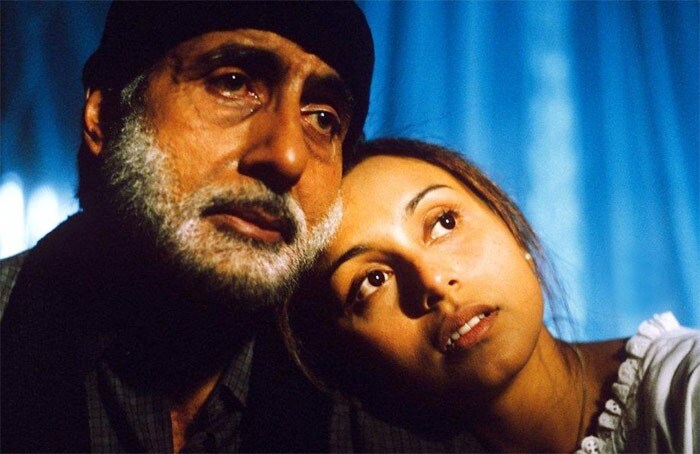 Black (2005): Director: Sanjay Leela Bhansali
Cast: Amitabh Bachchan, Rani Mukerji, Shernaz Patel, Nandana Sen
About the Film: Black revolves around a blind, deaf and mute girl, and her relationship with her teacher who himself later develops Alzheimer's disease. The first half of the film is an adaptation of Helen Keller's autobiography The Story of My Life. The film was screened at the Casablanca Film Festival and the International Film Festival of India. It won the National Film Award for Best Feature Film in Hindi and eleven Filmfare Awards. Time Magazine (Europe) selected the film as one of the 10 Best Movies of the Year 2005 from across the globe. The movie was positioned at number five. Black was met by mostly positive reviews. The acting of Rani Mukerji and Ayesha Kapoor was especially praised by critics. Richard Corliss of Time magazine selected it as one of the best films of 2005. Black grossed around Rs. 220,000,000 (US$ 4,532,000), making it the eleventh highest grossing Bollywood film of 2005. In addition, Black earned approximately $754,819 in the US and £473,862 in the UK. (Wikipedia)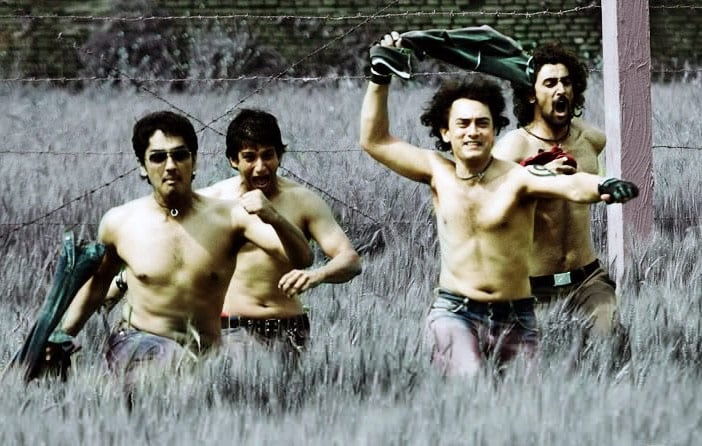 Rang De Basanti (2006): Director: Rakeysh Omprakash Mehra
Cast: Aamir Khan, R. Madhavan, Sharman Joshi, Soha Ali Khan, Waheeda Rehman, Siddharth Narayan, Kunal Kapoor, Atul Kulkarni, Alice Patten
About the Film: The story is about a British documentary filmmaker who is determined to make a film on Indian freedom fighters based on diary entries by her grandfather, a former officer of the British Army in India. Upon arriving in India, she asks a group of five young men to act in her film. They agree, but after they begin filming a friend of theirs is killed in a fighter aircraft crash, with government corruption appearing to be the root cause of the incident. This event radicalizes them from being carefree to passion-driven individuals who are determined to avenge his death. The film was released globally on January 26,2006 and subsequently was nominated for Best Foreign Language Film at the 2006 BAFTA Awards. Rang De Basanti also was chosen as India's official entry for the Golden Globe Awards and the Academy Awards in the Best Foreign Language Film category, though it did not ultimately yield a nomination for either award. A. R. Rahman's soundtrack, which earned positive reviews, had two of its tracks considered for the Academy Award nomination. The film was not only well-received by critics and audiences for its production values, but also had a noticeable influence on Indian society. In India, the film did well at many of the Bollywood awards ceremonies, including a win for Best Movie at the Filmfare Awards. (Wikipedia)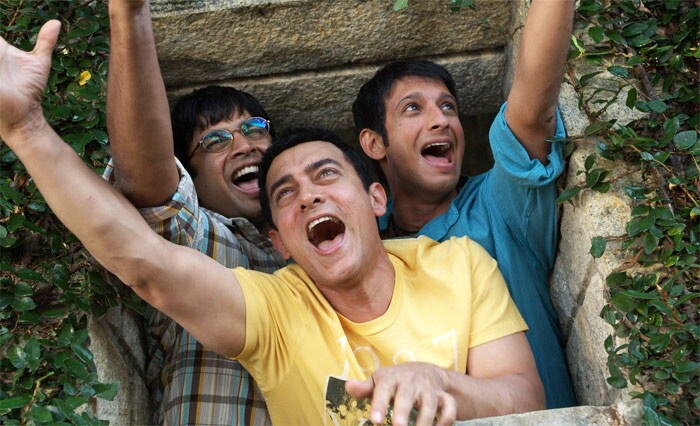 3 Idiots (2009): Director: Rajkumar Hirani
Cast: Aamir Khan, R. Madhavan, Sharman Joshi, Kareena Kapoor, Boman Irani, Omi Vaidya, Parikshit Sahni, Javed Jaffrey
About the Film: 3 Idiots is the "highest grossing Bollywood movie of all time." The film set a box office record for the Indian film industry, grossing Rs 315 crore ($70 million) worldwide within 18 days of release. In 4 weeks grossing Rs 375 crore. It is expected to be the first Indian film to be officially released on YouTube, within 12 weeks of releasing in theatres." 3 Idiots received generally positive reviews. "What you realise actually, as director Raju Hirani does, is that to make a very urgent point, one doesn't need to preach and get all self-serious. A lot can be said purely through songs and suspensions of disbelief. And a wonderful genre called comedy. The film is actually a fairly serious take on a cruel examination system that gets passed off for an education system in this country. We produce IIT graduates who take up high-paying jobs. We don't make original thinkers who could pick up a Nobel prize for an invention," writes Mayank Shekhar, NDTV Guest Critic. (Wikipedia)