Sanjay Dutt to return in Munnabhai Ki Aatma Katha!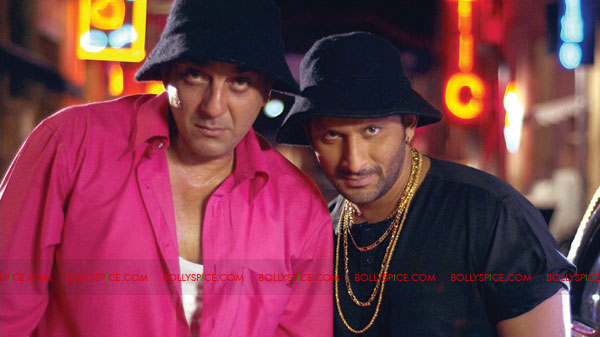 The brand Munnabhai is set to return at the Box Office and none other then Sanjay Dutt will be playing the lead role this round time as well.
Producer Vindu Vinod Chopra and Raju Hirani have planned to shoot the sequel with Dutt and his co actor Arshad Warsi, who will yet again play Circuit.
The title, as per the sources will be 'Munnabhai Ki Aatma Katha' and is to revolve around a biography written by Munna aka Dutt, on his adventurous meeting with the President of USA.
The film was earlier titled Munnabhai Chale Amricka, but now after few significant changes in the script, it is believed to hit the floors in 2011.
Film producer Vidhu Vinod Chopra has confirmed Sanjay and Arshad in the sequel and also elaborated on developing on a fresh script with his creative writers.