Posts tagged
rahul bose
0
After waiting for Rohan Sippy for over 15 minutes beyond schedule outside Saravana Bhavan in New York, I call his handler. He can't locate Sippy; the cell phone is switched off. I gave myself 10 more minutes, and then five. Sippy then appears, with a boyish grin and a bag full of books. He says he lost count of time in the book shop.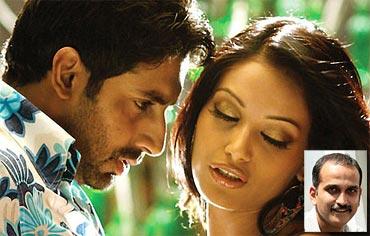 Now, how can one remain upset with someone who is so absorbed by books?
Like actor Rahul Bose and fellow director Anurag Kashyap, Stanford University-educated Sippy just can't resist spending hours at a book shop. So, it is natural that our chat before the release of Dum Maaro Dum, his third directorial venture in a decade-long career, gravitates to books.