Posts tagged
sameera reddy
0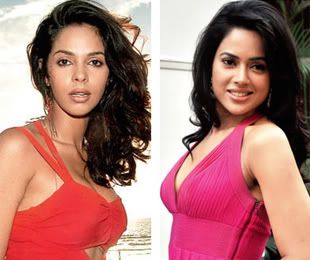 Tezz makers have a tiff over an item number. Director wants Sameera, producer backs Mallika


Behind every big war, there had been a woman. Be it the epical war between Ram and Ravana over Sita, or the Trojan war over Helen. The recent fracas on the sets of Priyadarshan's directorial Tezz can also be attributed to ladies in the project. Mumbai has learnt that producer Ratan Jain and director Priyadarshan have had a fall-out over an item number (read item girls) in the film.

According to a source close to the project, Priyadarshan though not happy with Jain's idea to include an item number, had given in to the decision. It was scheduled to be shot over two days - February 27 and 28 with two ladies Sameera Reddy and Mallika Sherawat. While Priyan was insistent on casting only Sameera in the song, Jain wanted his favourite Mallika.

The 'debate' over the two divas went out of hand, and Priyan told Jain that he wouldn't direct the song in question. As a result, the shoot has now been postponed by two days. Confirming that the shoot is now scheduled for Feb 29, Jain said, "Whether Sameera does the song or Mallika is irrelevant. I don't insist. I only do what is best for my film. Priyan and I did have a discussion. However, he never said that he only wanted Sameera in the picture."

"Priyan will not direct the song that'll have Mallika. He had told me that he won't be available beyond February 15," added Jain.

While Sameera remained unavailable for comment, her friend called up to say, "Ratan is not too fond of Sameera. She fears that the entire focus would be on Mallika."